17 of 19 people killed in road crash identified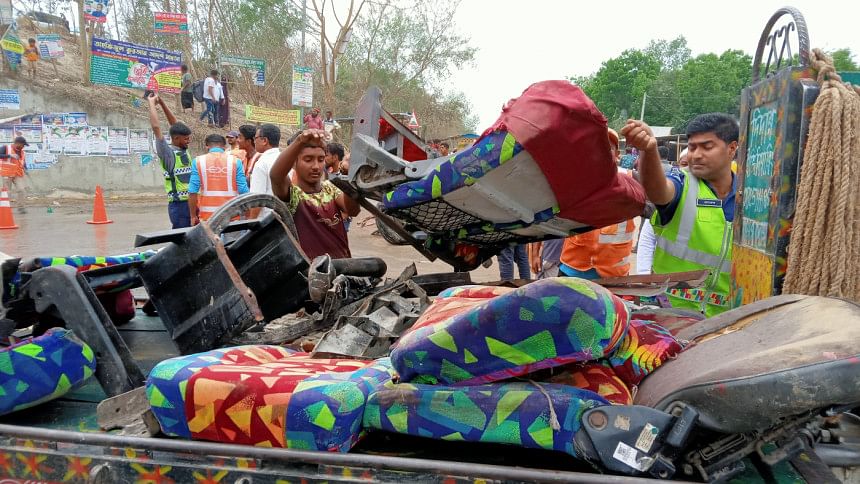 Seventeen of the 19 victims who were killed in the Madaripur bus accident were identified this afternoon.
The 17 dead are: Sweety, Md Karim Sheikh, Afsana Mimi, Masud, Abdullah Al Mamun, Md Ismail, 38, Md Hedayet Mia Bahar, 42, Farhad Shikder, Anadi Mondol, Mostak Ahmed, Md Sajib, Chinmoy Prosonno Ghosh, Mohadev Kumar Sadukha, Md Ashfak Jahan Linkon, Rashed Sarder, supervisor of the bus Minhaj Biswas, and Sheikh Yakub Ali, a madrasa teacher.
Minhaj and Sheikh Yakub Ali died at Dhaka Medical College Hospital, our correspondent reports.
Among the dead, 14 were handed over to their families.
Shibchar Upazila Nirbahi Officer Md Rajibul Islam confirmed the identity of the 15 who died during the accident in Shibchar, our local correspondent reports.