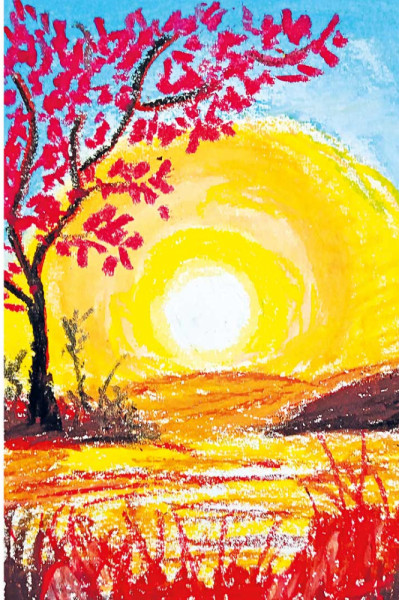 Morning sun, and its endearing ardor
swathes my spent body, I awake a ghost.
Today, I'm forgiven, I have forgiven
all my criminal torments… almost.
I rise and decide that today's a good day,
I rise like a phoenix,
I eat a good meal.
In the mirror, eyes, impassive,
coldly stare back at me.
Void of passion, these dark eyes,
No life breathes within;
Today is a good day, I have decided,
And so I must begin.
I take my hair and my limbs,
Gently place them in the bath,
Icy, biting water lulls my horrors away
I float like Ophelia, I almost sink
I come alive – I blink, blink, blink.
I rise again, my battle skin in my arms,
I awaken,
I awaken
Like the morning sun.
Snata Basu is an aspirant poet from Dhaka, Bangladesh. Her work mostly centers on passionate, personal bindings. She is currently pursuing Bachelor of Arts in English Literature at North South University.