Top 5 things about the Dhaka International Trade Fair (DITF) 2023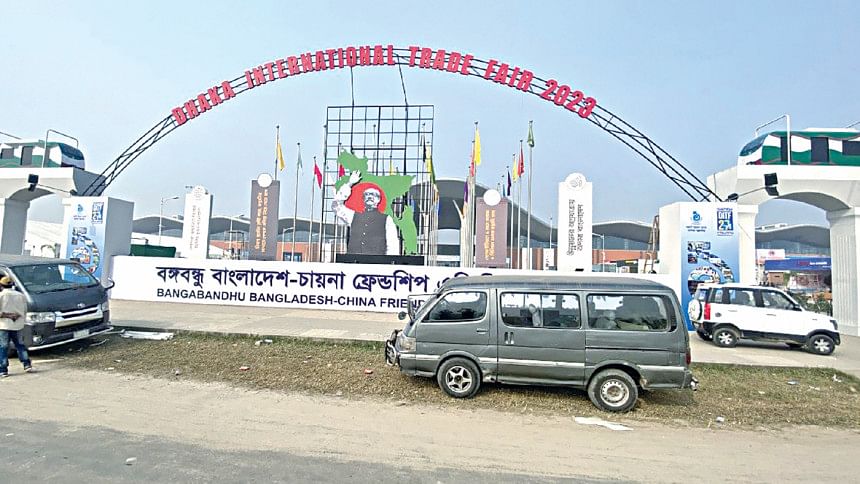 Residents of Dhaka and beyond love spending their days at fairs enjoying the sights and sounds. That is why it's no surprise that Dhaka International Trade Fair (DITF) has become a must-see experience for everyone, being one of the most prominent trade fairs in the country. Bringing together businesses, manufacturers, and entrepreneurs from both inside and outside of the country to highlight their unique offerings. So, without further ado, let us look at the top 5 interesting things about the DITF this year.
Settling in at the new venue
The 27th edition of the Dhaka International Trade Fair (DITF) has successfully attracted visitors for the second year running to its venue at the Bangabandhu Bangladesh-China Friendship Exhibition Centre in Purbachal, despite some initial challenges. To enhance the convenience for attendees, the Bangladesh Road Transport Corporation has introduced 50 shuttle buses to transport passengers between Kuril and the fair venue. The move from Agargaon to Purbachal has made the fair more accessible to residents of neighbouring areas such as Narayanganj and Gazipur.
A grand entrance
Entrances for the Dhaka Trade Fair are always a magnificent affair with the organisers trying to display the grandiosity of the fair just as people are going to enter. To mark the monumental achievement of Bangladesh entering the Metro Rail age recently, Dhaka Trade Fair features gates with a Metro-Rail-themed design. It looked splendid and people were seen taking photos before entering the fair, making it quite the hit among spectators.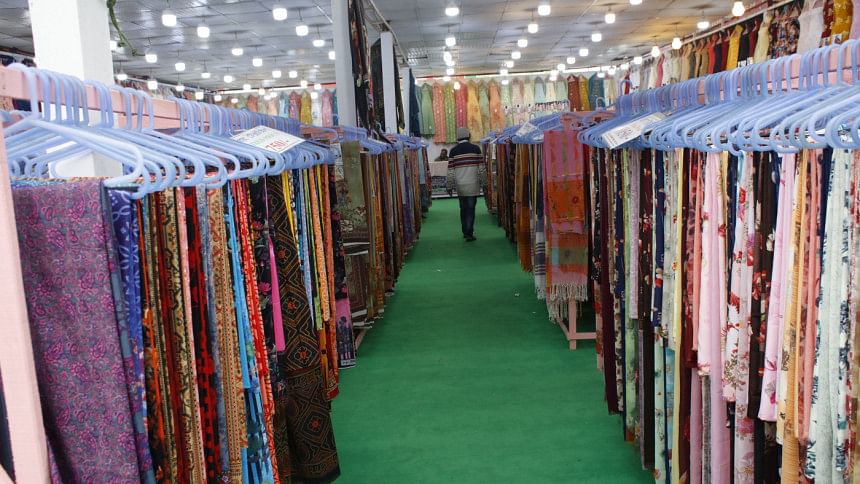 A large number of stalls
This edition of the fair features some 351 local and foreign stalls, pavilions and mini pavilions, marking a significant increase from the previous year's tally of 225, highlighting the growing interest and participation in the fair. Spectators loved the opportunity to explore a wide range of options and discover new products and services, whether visiting the tech-infused stalls of Walton and Vision, or seeing the latest furniture from Hatil and other renowned brands. Uniquely designed stalls of Igloo and RFL also attracted a large number of visitors. A kid's zone has also been built this year for the parents to take a break while the little ones are playing their hearts out.
Cashless transactions gaining traction
This year's fair marks a significant shift towards cashless transactions, as bKash offered 50 per cent instant cashback on entry tickets, bus tickets, and parking tickets. To make transactions more convenient, people were able to purchase goods from stalls using their cards or mobile financial system platforms like bKash, with added incentives such as discounts and cashbacks. This not only makes it more convenient for consumers but also promotes a more secure and efficient way of doing transactions.
Exceptional things creating hype
A trade fair is not complete without products that gain attention for either their uniqueness, outrageous price, or both. Moreover, this time, the fair is not disappointing either, with products like Pilot Custom 823 fountain pen, if you are into stationery. This luxurious pen is not only beautifully designed but also features a nib that is plated with 14-carat gold, making it truly one-of-a-kind. The Pilot Custom 823 fountain pen is on display at the stall and is available for purchase at a price of Tk 26,000, making it the most expensive pen you can get a hold of at the fair.
However, even if that is not outrageous enough, this one is surely the most publicised product of the fair — the grandiose 'Pori Palong Khat' bed — fit for royalty with teak wood, sculptures of fairies and real heavy dangle earrings, all yours for the price of Tk 1 crore! The stall promised gifts of a motorcycle and gold jewellery alongside the bed if someone dared to buy it. At least we can say the stall successfully became the centre of attention at the fair thanks to the price tag of its product.