Dhaka International Trade Fair (DITF) 2023: A must-have experience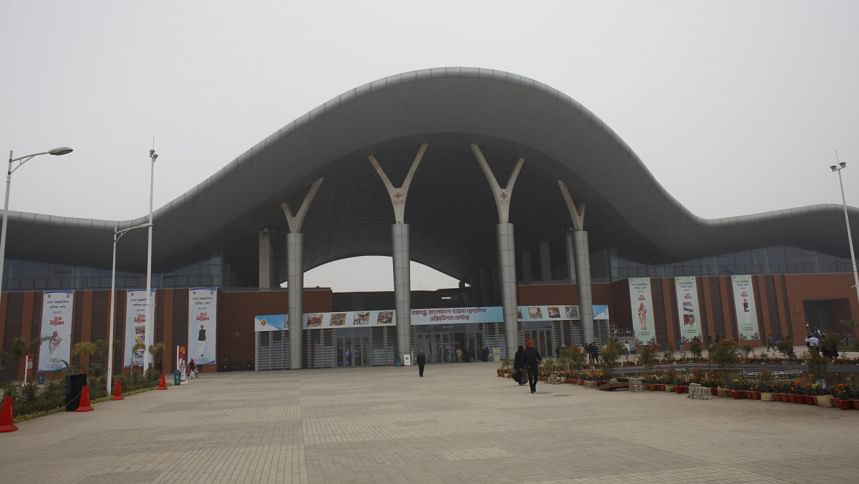 Bangladeshi people love going to fairs, be it the Ekushey Book Fair, Baishakhi Mela, or the Dhaka International Trade fair taking place right at the peak of winter. Even record low temperatures this time around is no hindrance as people crowded the Bangabandhu Bangladesh-China Friendship Exhibition Centre at Purbachal and became part of the quintessential trade fair experience. So how is the fair going this year? Let us find out.
Stalls galore at the fair premises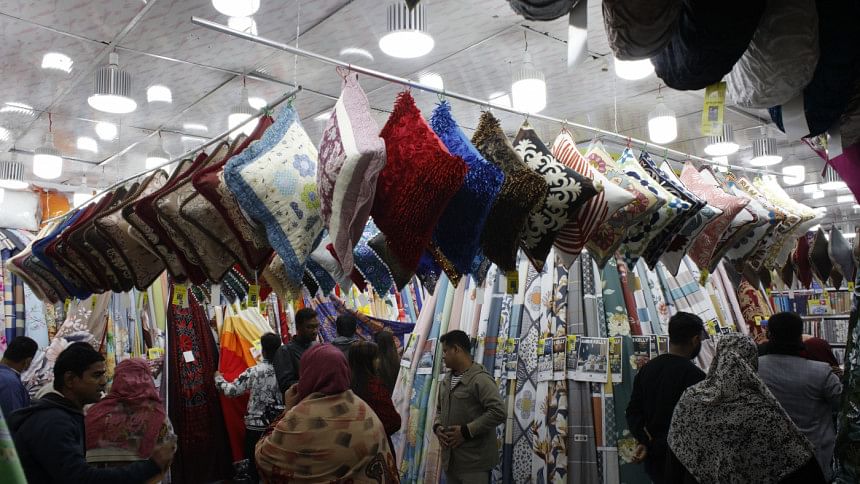 Experience myriad offerings at this year's fair with a variety of brands, discounts, and unique stalls. A total of 331 stalls and 17 pavilions have been leased out to various companies, both local and international. At the fair, you can find stalls from well-known local brands like Walton and Vision, where you can get a glimpse of their latest products and gadgets. There are also exclusive discounted prices from furniture brands like Hatil and Brothers Furniture.
The open area of the fair features some unique pavilions, like the double-storied stall from RFL, ice cream stalls from Igloo, and Savoy with high ceilings and beautiful interior designs. There are also medium and small stalls selling everyday items and more. Foreign stalls can be found throughout the exhibition.
Foreign stalls offering unique products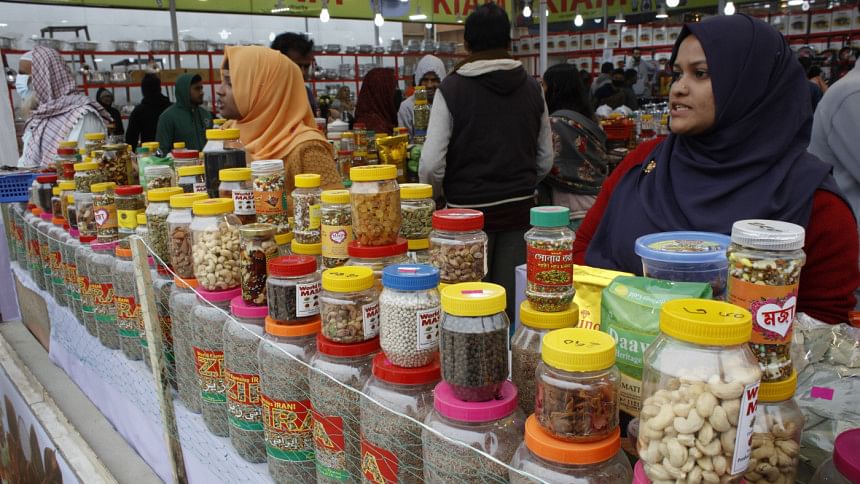 This year's fair drew a lot of attention with participants from 10 countries, including India, Türkiye, South Korea, Pakistan, and Thailand. Women were particularly drawn to the beautiful dress collections from India and Pakistan, such as the kaftans, salwar kameezes, and Kashmiri shawls. Korean cosmetics were also a hit at the Korean stalls, as were electronics like blenders, juicers, and electric irons at the Thai stalls.
The most beautiful foreign stall, however, was the one with all the Turkish mosaic lamps made out of stained glass, lit up from the top—a perfect Instagram-worthy moment.
Trademark trade fair things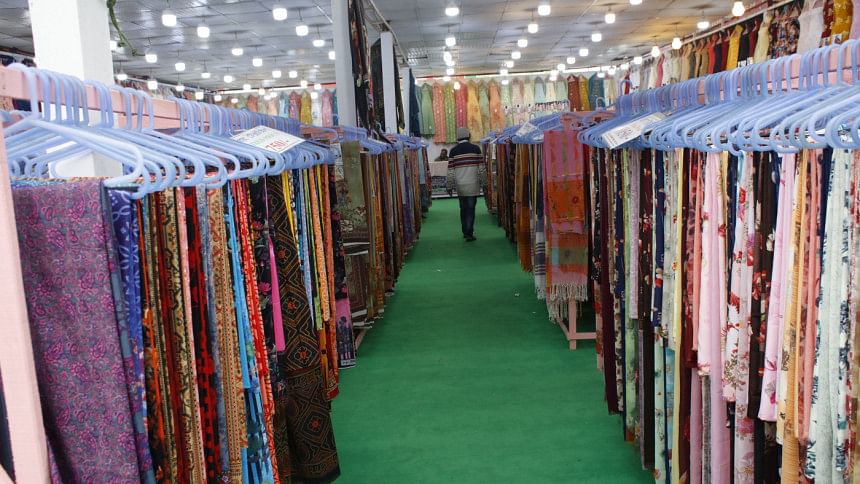 Trade fairs offer unique shopping experiences that you cannot find anywhere else. From the 'Ruti maker' stall promising convenience by churning out rutis furiously, to the pickle stands with over 40 varieties to sample, you will find something to overwhelm your senses. You will also find great deals like 'Buy one oven and get 10 items free', but be sure to read the fine print before you make a purchase!
Prices were higher this year due to global instability, but savvy shoppers were able to score discounts on many items. No matter what you are looking for, a trade fair is sure to have it and if you are willing to haggle, you can get it at a great price too!
Still overpriced food, but there are alternatives
The food at the trade fair is a source of contention every year; it has almost become a ritual to enter a restaurant after a day of shopping and roaming the fair, only to find out the biriyani you have ordered is double the usual rate! Unless you are really hungry, it is best to avoid these food stalls. However, that does not mean you cannot eat anything, as there are plenty of alternatives.
MGI Group's Fresh has a stall offering instant noodles that can be prepared with hot water. Mithai and Tasty Treat have khichuri and rice platters that will not break the bank. In addition, Jhotpot offers light snacks. So, when you are at the trade fair, make the smart choice!
Neat arrangement this time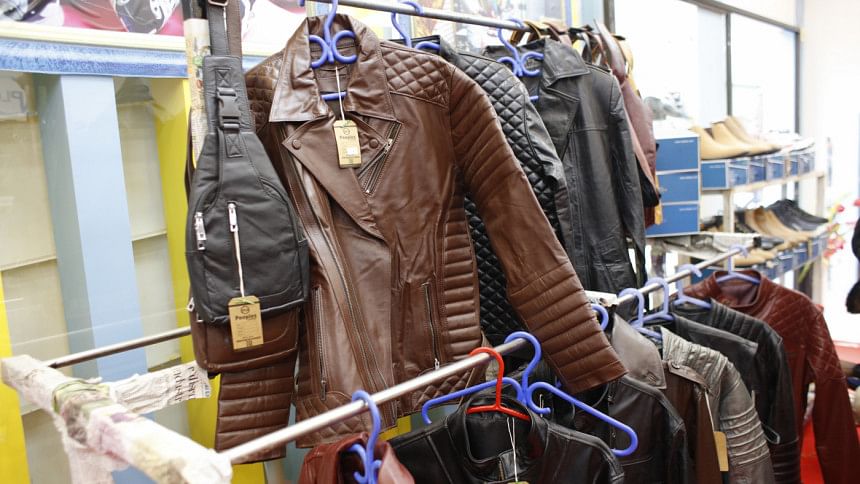 The shift of the fair to Purbachal has been a welcome change, bringing with it a more neat and organised arrangement. Greeting visitors is a Metro Rail-inspired front gate that adds a touch of visual appeal. To make sure the children do not get too bored, a kid's zone has been added to provide a fun and safe place for them to play while their parents take a break. With this new, engaging setup, the fair has become a much more enjoyable experience for visitors.