Why I buy casual wear from the men's section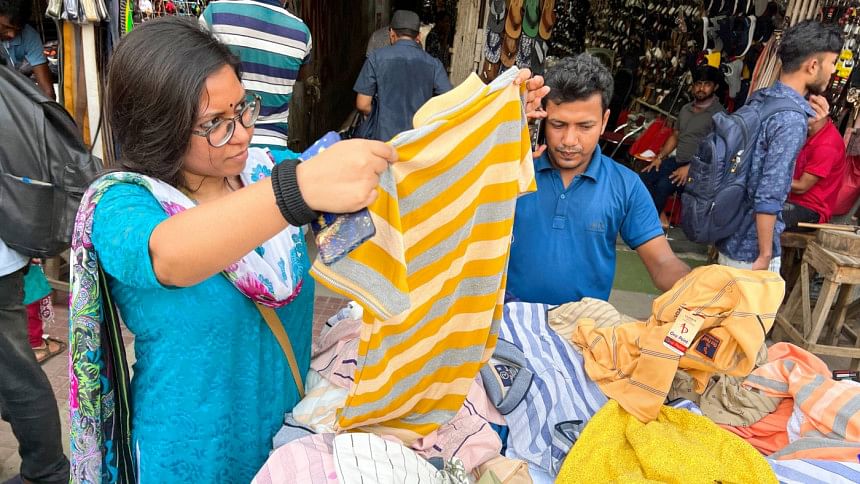 Have you ever scoured the women's section at an apparel store looking for that perfectly sized denim or a T-shirt that fits you only to be disappointed? I have. When that happens, I make sure to look through the men's section. Men's casual wear has the upper hand in a few areas over women's casual fashion.
Here's what I've gathered from my experience.
Functionality
It's a constant tug-of-war between what's fashionable and what's functional. Most women's denims and pants lack pockets while some have seams designed to give a "trendy" illusion of pockets. If there are pockets, they're barely large enough to accommodate anything. It's an additional hassle to have to carry a handbag to accommodate bare minimums like money, keys, and your phone. Most attires also lack functional zippers.
Feminine tops meanwhile are comparatively sheer, which proves to be a discomfort in formal settings. Menswear is more versatile. Paired with the right bottoms, casual plaid shirts, crew-necks, turtle-necks or polo shirts make clever formal wear.
Better material
Women's tees or tops can sometimes be borderline flimsy. The thin fabrics risk creasing, sweat staining or hitching up. Having to constantly pull down or adjust the fabric defeats the purpose of casual attires. The fabric also deteriorates after a few washes. Cross points in my jeans appear and my tights happen to tear faster than in some of my brother's hand-me-downs.
Men's casual wear tends to be more durable. One reason being that there's a smaller manufacturing paradigm. They mostly adhere to the same kind of designs while making small tweaks for uniqueness compared to the wide assortment of styles for women.
Comfort
In designs for women, comfort is often sacrificed for conventions. Women's tops typically have a flare at the chest, lower necklines and a tapered waist to fit female curves. Be it travelling in crowded transports, working or visiting family members, wearing body-hugging clothing can be uncomfortable, awkward and movement restrictive.
Women's denims chafe skin, especially in the inseams far more than guys' jeans. Men's casual wear is slouchier and shapeless which offers better coverage while staying airy and breathable.
Size options
Buying jeans or t-shirts as a girl is never easy. Same sizes are labelled differently across different brands and even within the same brand there is little room for customisation. They're often non-inclusive to different body types.
It's fairly easier to navigate size inconsistencies in men's wear because their cuts are mostly loose fitting, straight and roomier. They're also free of constrictive tailoring unlike women's wear. I usually pick something a few sizes smaller in men's sizing in accordance to my height and waist. Bigger sizes can be pulled off as trendy oversized wear.
The men's section also has better prints, stripes and solids to choose from, at cheaper prices. You'll find a turtleneck is cheaper than a sheer cami or mesh dress. Besides the lack of functionality of women's wear, you also have to wonder why mass-produced clothing must be so harshly gendered to begin with.
Nuzha prefers wearing T-shirts for every occasion. Send her fashion advice at [email protected]