5 best shopping destinations in Thailand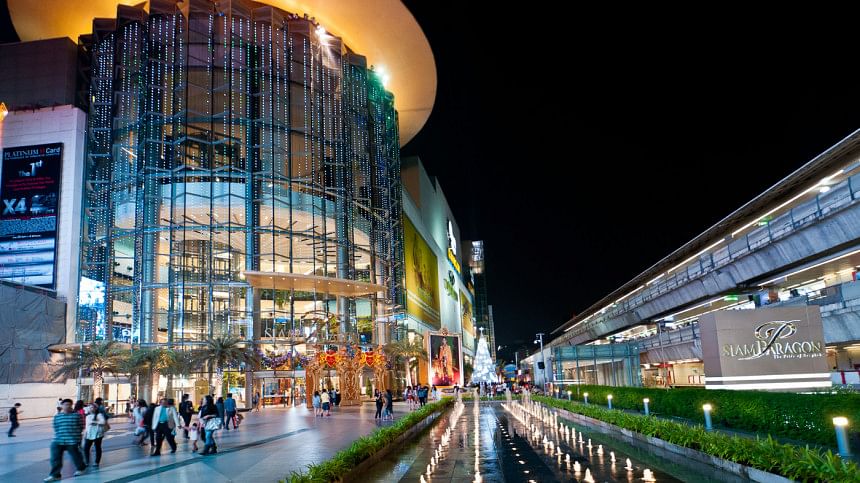 Though a visit to the marketplace is not always the primary concern on a journey, there is no denying the fact that every foreign trip comes with the distinct thrill of shopping in unknown territory and the pleasure of exploring exotic foods, products as well as services. As one of the Asia's most fascinating shopping paradises, Thailand offers all the delight required for the satisfaction of an enthusiastic shopper and much more. Here is a short list of five best shopping destinations to keep in mind while you are in Thailand next time.
Shopping Malls, Bangkok
There is no specific mall or place at the very top spot as malls are everywhere in Bangkok and some of these colossal trade centres should be the very first thing any shopper must check out.
Confident in your bargaining skills and ability to spot fake products? Go for the well-known MBK Centre. Wish to have something new and trendy? CentralWorld will be a good choice. Want something expensive and high quality? Remember to take a trip to The Emporium, Siam Paragon and Icon Siam.
Chatuchak Weekend Market, Bangkok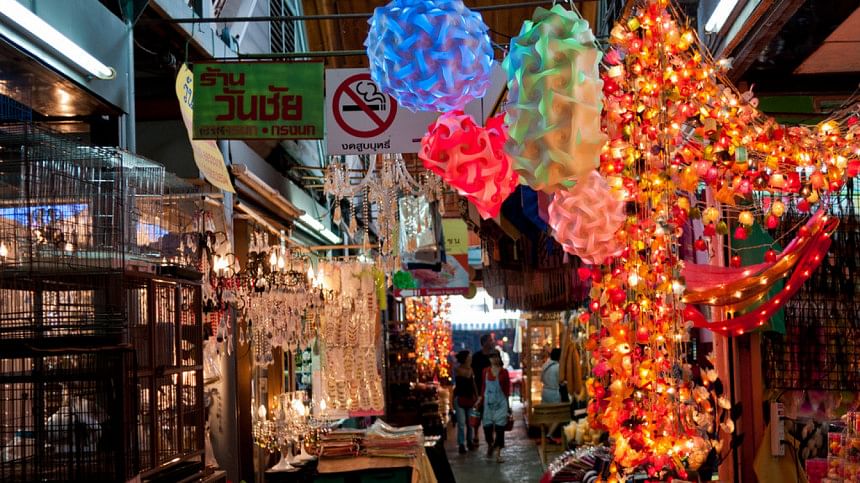 If you are looking for an outdoor shopping experience in Thailand, the Chatuchak Weekend Market of Bangkok is arguably the best place to explore. This enormous marketplace featuring 15,000 shops has more than enough wonders to offer potential customers and send them on a shopping frenzy for days.
However, the market is limited to wholesale sales on Fridays and only plants/flowers are available on Wednesdays and Thursdays. In order to get access to the whole market, it would be a good idea to visit on weekends.
Bo Phloi Jewellery Handicraft Centre, Kanchanaburi
If you nurture a love for glittering gemstones then a visit to the Bo Phloi Jewellery Handicraft Centre is a must. Situated at the heart of Thailand's most active gemstone mining industry, this centre is an excellent spot for picking out ornaments containing precious and semi-precious gems like ruby, sapphire and onyx.
The centre also offers a peek inside the stone processing facility for visitors where you can see how these precious gems are honed and polished for use. If you are good at bargaining, remember to take a stroll through the nearby River Kwai Park Market for a better price.
Sunday Walking Street, Chiang Mai
The Sunday Walking Street at Chiang Mai is particularly famous for handmade arts, crafts, exotic food from North Thailand and as a venue for local festivals. Starting from the Tha Phae Gate, the street market runs along the Ratchadamnoen Road for more than a kilometre, accommodating several hundred shops.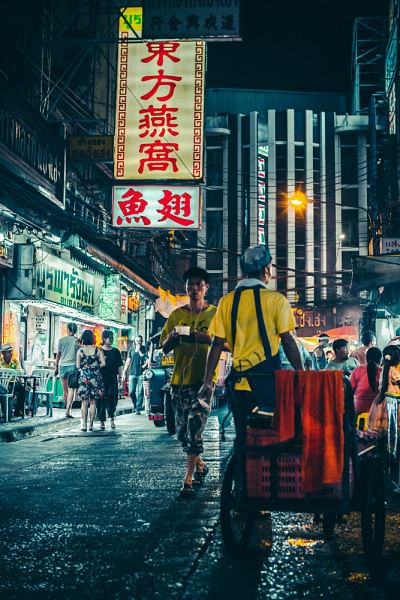 In addition to a plethora of handcrafts like curved wooden figurines, personalised ornaments and coconut bowls with intricate designs, the Sunday Walking Street is likely to keep any traveller entertained with stage performances of dance, poetry recitals or beauty contests performed on both sides of the street. As the name suggests, this festive market opens on Sundays only.
Hill-Tribe Museum Souvenir Shop, Chiang Rai
The Hill-Tribe Museum Souvenir Shop features myriad variations of arts and crafts from the diverse ethnic population of Thailand. People on a hunt for the perfect souvenir from a memorable Thailand trip can find handcrafted clothes, bags, wallets, mats, bedsheets and pillow covers with distinct embroidery from the Mhong, Akha, Yao and Lisu tribes.
A wide range of Lanna crafts, colourful flags and CDs of northern folk music are also available here. The price may seem a little bit higher than at street vendors but the uniqueness, beauty and quality of the product here more than compensate for the added cost.