Remembering Lata Mangeshkar, her voice, handloom saris, sparkling diamonds and red teep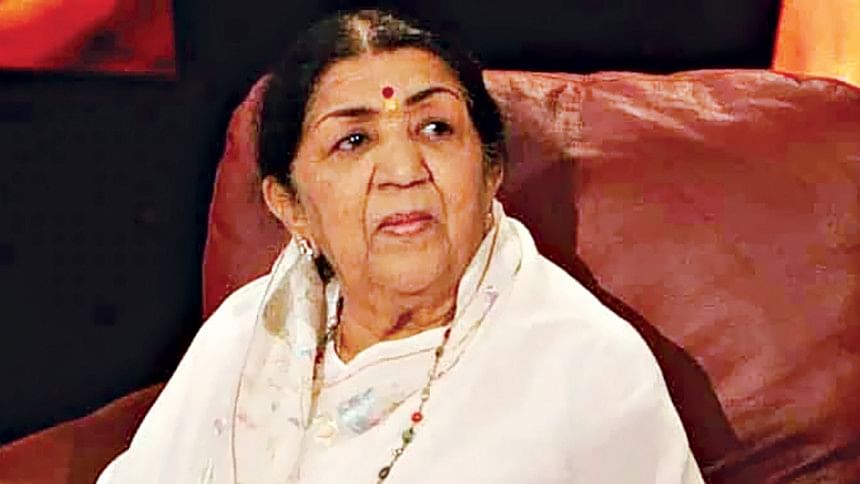 Everyone has their own personal association with the Nightingale of Tunes, whilst for most us it is mainly about the music, it is much more for the rest of us, who also consider her to be a true fashion icon.
Those shy eyes, filled with abundant twinkle mesmerised the delta for years. Lataji simply adored ivory white and it was apparent from her choice of clothes and ornaments.
Harun Ur Rashid, a senior citizen of our country and an ardent fan of the matriarch of music, took a moment to remember her elegance and refinement, "Lata Mangeshkar's signature zari bordered saris, her twin braids, diamond solitaires, one single string of white pearls and a large round teep in the centre of her forehead perfectly blended in with her beautiful voice," said Rashid fondly.
What many people don't know is about Lata Mangeshkar's love for diamonds. It is alleged that with her first income she bought herself a diamond ring with a ruby in the centre, and later engraved the initials LM, to make it more special.
Hence like the diamonds she was obsessed with; our obsession with Queen of Tunes continues, and as long as we remember her music her refined personal style will be forever etched in our memories, as the lady who was in love with the ivory white sari, sparkling diamonds and the blood-red teep.