Master the art of time management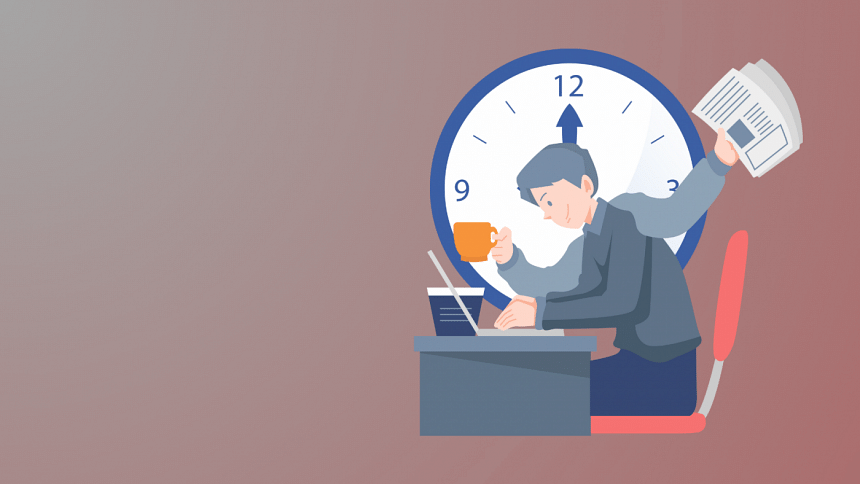 We always seem to be running out of time, especially at the workplace. That's why the importance of managing your time throughout the day is paramount. Being efficient with your time will not only increase your productivity but also establish a positive work-life balance. In this article, we will show you some effective strategies for time management that you will definitely appreciate integrating into your busy life.
Prioritise like a pro
Probably one of the most essential aspects of time management is the ability to prioritise effectively. Usually, we are bombarded with work that takes up a huge chunk of our day just to barely get through. When this happens, take a step back, evaluate your tasks, and sort them in order of urgency and importance. This will help you focus on the right tasks at the appropriate time and avoid getting caught in the busyness web.
Planning power
"By failing to prepare, you are preparing to fail"
 Benjamin Franklin's words still stand true even to this day. Take some time to plan out your days even weeks ahead of time so you fall into a routine of sorts. If you have tasks that take weeks or months to accomplish, break them down into smaller tasks so you will not get overwhelmed at the 11th hour. A well-structured plan not only helps you stay focused but also provides a sense of drive and purpose.
Learn to say No
Saying no is a struggle most people go through every day. It just feels mean to turn someone down. But saying "no" to certain things which might shift your focus away from your important work is a good thing. Understand your limits, be mindful of your work and goals, and politely decline the other party expressing your busy schedule to them. This will reduce work overload and therefore create space for work that matters to you.
Eliminate distractions
In today's digitally connected world, distractions are everywhere and getting hooked on some random thing or the other is easier than you think. So, it is crucial that you identify the culprits like social media, unwanted noise, chatty co-workers, and random deep thoughts, and dedicate some time to eliminate them as much as you can. Create a distraction-free work atmosphere, use noise cancelling headphones, or silence your notifications when you are lasered in on work. 
Take time to recharge
Time management is not all about getting things done all the time though. You are only human and humans need to rest both physically and mentally. Take time out of your free time and engage in activities that freshen you. Whether it's exercising, spending time with loved ones, or even just simply taking a break, nurturing yourself is crucial for productivity and overall happiness.