Steal Akshay Kumar's fitness moves for a Bollywood-worthy body!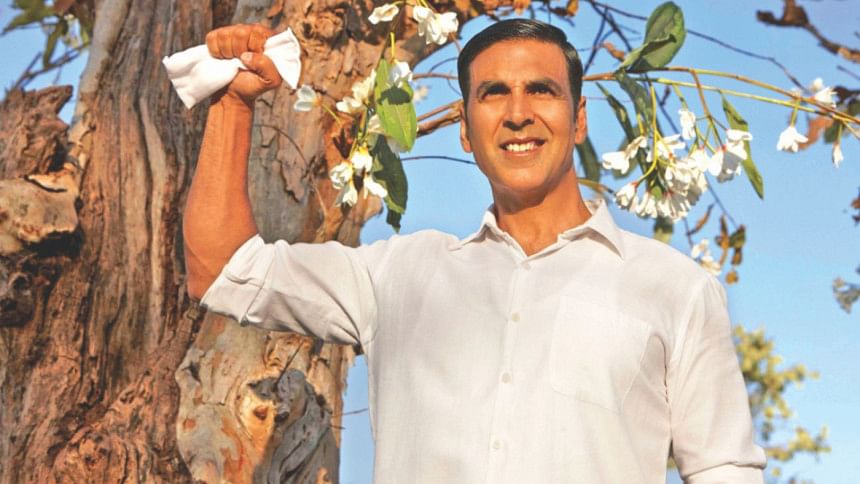 Akshay Kumar is not just known for his acting prowess, but also for his exceptional fitness levels. He has inspired many with his dedication to health and well-being. From rigorous workout routines to his disciplined lifestyle, there is much to learn from Akshay Kumar when it comes to maintaining a healthy body and mind. Hence, if you are looking for inspiration for your fitness routines, here are 5 lessons you can learn from Akshay Kumar.   
Early to bed, early to rise
If we want our bodies to function well, we need at least 7 to 8 hours of sleep. Akshay Kumar is very disciplined about maintaining a consistent sleep schedule. When asked in an interview, Akshay stated that he prefers to get up very early in the morning — between 4 or 5AM — finish dinner by 6:30PM and go to bed by 9 to 10PM.
When we engage in physical activity, our muscles undergo microscopic tears that require time to recover. And when does this recovery occur? It happens when we are in a state of rest or during sleep.
This is why Akshay Kumar maintains an orderly sleep schedule, and so should we!
Say yes to home-cooked meals
Eating junk food has become a norm in this day and age. But it is highly unhealthy, and we all know it. Akshay believes that the quality and content of our food greatly impact our health. He highlights the importance of consuming nutritious meals to address various health conditions, including weight-related issues.
Time and again, Akshay has reiterated how much he finds satisfaction in eating homemade food. In one interview, Akshay emphasised the nutritious benefits of bananas.
He believes that it is one of the safest foods we can eat. So, whenever you feel hungry, eat four or five bananas instead of unhealthy fast food.
Mental resilience
Building mental resilience is just as crucial as physical fitness. According to Akshay, though he has encountered numerous challenges — including underperforming films and career setbacks — he never got dejected, as he had once been a martial artist.
This is one of the blessings of being a martial artist — it keeps you motivated to keep moving forward, no matter what challenge life throws at you. 
Therefore, practice discipline, set realistic goals, and stay committed to your fitness journey. Your mind can often be the deciding factor in your success.
Manage your time wisely
Time is certainly an invaluable resource, and we can never get back the time we lose. Hence, to succeed in both personal and professional life, we have to learn to manage our time wisely. Akshay advises us to look at our lives and divide our time accordingly.
Our professional life shouldn't affect our personal life, just as our personal obligations should be kept separate from professional responsibilities. This is how we achieve work-life balance. 
Moreover, Akshay underscores disconnecting from technology to reconnect with ourselves. So, prioritise self-care routines that help you recharge your energy and stay focused.
Age is just a number!
At 55 (soon to be 56), Akshay Kumar is still performing stunts and maintaining a level of fitness that would put many younger actors to shame. He proves that age is just a number, and with the right lifestyle choices, one can continue to be active and fit, well into their later years.
This lesson encourages us to challenge societal norms about ageing and fitness. Whether you're in your 20s, 30s, or beyond, it's never too late to start taking care of your health and well-being. Akshay Kumar's journey reminds us that we can be strong and healthy at any age.