Recipes for Eid day special dishes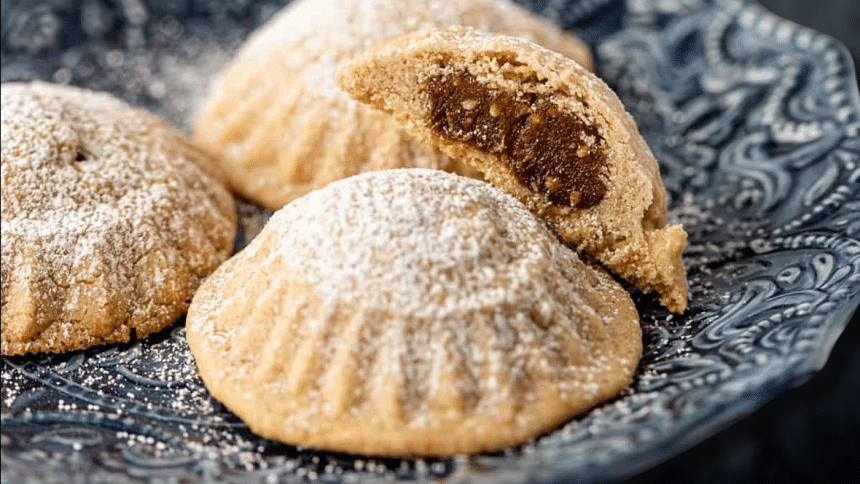 Allow me to navigate you through some of the most popular dishes eaten around the world to celebrate Eid-ul-Fitr. From Anatolia to the Levant, we will rummage around our kitchen to look for ingredients that are readily available, to make something that offers your loved ones a different experience. Let the biriyanis and the shemai take a back seat for a change and dig into a large dish of rice and meat or get an overdose of Eid cookies. Above all, share your meals with loved ones and have a lovely Eid.
Eid Mubarak to all readers!
MANSAF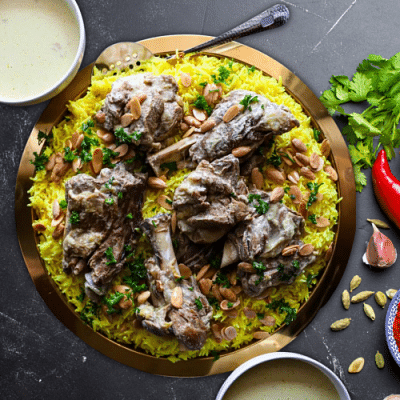 From the pastoralists of Jordan and the greater Levant, Mansaf has evolved over the years. Consumed in a far simpler version of just meat, bread, and ghee it has now added layers of flavour and texture by adding rice, nuts, and yoghurt to its repertoire. Consumed in Syria, Palestine, and the Levant, Mansaf became Jordan's national dish since the Hashemite Kingdom came into power.
This dish celebrates all major events and Eid is definitely one of those.
Ingredients
2 kg mutton chunks (large pieces, preferably with bone)
1 tbsp each of cardamom pods and cloves
1 tsp cinnamon powder or 1 stick of cinnamon
3-4 bay leaves
2 large onions, roughly chopped
2 cloves garlic, whole
1 kg plain yoghurt
2 kg rice
A pinch of saffron or turmeric
1 cup almonds and pine nuts
1 large chapati or hand-rolled bread.
5 tbsp pure ghee
Method
Boil the mutton for a few minutes and spoon off the scum that forms on it. Once a clear liquid is achieved, add bay leaves, cardamom, cloves, onions and garlic (the original dish does not include this but I feel it is required for our mutton), salt, and cook it on pressure till it is tender.
Take the yoghurt and whisk it with ½ cup of the meat broth. Add a pinch of corn-starch to make it a little thick. Add the yoghurt to a pan and without covering it, let it simmer. Make sure it does not curdle.
Once the meat is simmering, add the meat pieces only and let it boil for 10 minutes. Again, ensure that it is not curdling. Adjust for salt and a pinch of pepper.
Now onto the rice, take about half of the ghee and add a pinch of saffron or turmeric, and add the rice to it. Fry this for up to 1 minute until the rice is properly coated in the colours of the spice. Add the rest of the meat broth and any additional water you might require to cook the rice. Once the rice is cooking, start frying the almonds and pine nuts in the rest of the ghee. You can slice the almonds or use them whole.
Compiling Mansaf is another art form. Take a large serving dish and make a bed of chapati or pita bread. You can brush some of the remaining ghee onto the bread to add flavour. Ladle the yoghurt soup into this layer of bread then lay out the rice, making a well in the middle. Place the meat pieces in the middle and ladle the rest of the yoghurt soup on the rice and meat. Sprinkle the nuts and add parsley for a bit of colour.
Serve this hot and eat it the Bedouin way, all from the same dish.
MANTI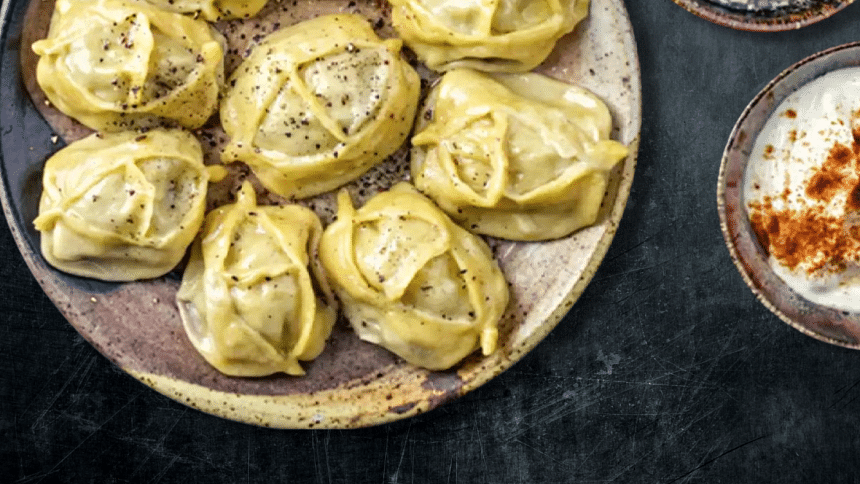 From the land of the Uyghurs and the Mongols, I bring to you Manti. These dumplings have travelled far and wide to be moulded and prepared in different ways, consumed in the settings of the many cultures it finds itself. It is mostly topped with yoghurt, garlic, or onion sauce and butter!
Today, we try the Turkish version, a toned-down easier to make and digest.
Ingredients
300g all-purpose flour
3 pinches of salt
125ml or half a cup of water
1 egg
For the filling —
250g minced beef
1 tsp salt and pepper
½ tsp cayenne pepper
1 large onion, diced
For the topping —
About half-cup yoghurt
Cayenne pepper or chilli flakes
Sumac and dried parsley or mint
¼ cup ghee or butter
Method
Knead the flour with all ingredients until it comes off the bowl nicely. Make it into 2 smooth round balls. This can take 5-8 minutes. Cut into two balls with a dough cutter and set aside, covering with a damp cloth. 
Mix the meat with all the ingredients. Remember to make sure you add the juice from the grated onions as well. After about half-hour, take the dough balls out and roll them out as thinly as possible. Remember these need to resemble thin phyllo sheets. Then, take a cuter and cut across the sheets. First vertical, then horizontal. You need to achieve little squares of about 1.5 inches. Take a bit of filling and gently place it in the middle of the dough square.
Wet your index finger and thumb. Now take opposite sides of each dough and bring them together, using the moisture in your fingers to bind them. Two knots and you have a dumpling that looks like a raised pillow. Now add these to boiling water and cook for about 5 minutes at the most. You may taste them to check if they are cooked.
Before taking them off, add some cold water, to close the pores of the dumplings. Now take some of the dumpling soup water and add it to the yoghurt to give it a liquid-like texture. Add crushed garlic, salt, and pepper, and pour the yoghurt over the bowl of hot dumplings.
Heat some butter or ghee and once it is hot, add some cayenne pepper then pour it sizzling over the manta.
 Add sprinkling of sumac, dried mint, or parsley.
 MA'MOUL
The ancient Egyptians loved their cookies and the region of the Middle East continued with this tradition when the Fatimid Caliphate rule introduced serving cookies on Eid day. Al Fitra was given out in thousands and wooden cookie moulds were used with messages like kol o oshkor which means 'eat and be thankful'.
Ma'moul is consumed across the Levant and today it sits as one of the most popular cookies of all time.
Ingredients
Flour
350g semolina or suji
130g melted butter
¼ cup oil
¼ cup corn-starch
2/3 cup powdered sugar
¼ tsp salt
1 tsp baking powder
¼ cup milk
1 tsp rose water
For the filling —
200g Medjool dates
1 tsp cinnamon powder
¼ cup sugar
200g pistachios
2 tbsp softened butter
1 tsp rose water
Method
Mix the semolina with the butter and the oil properly. Refrigerate it overnight if possible or leave it for up to 4 hours. For the filling, take 200g Medjool dates and them blend with the cinnamon and make small balls, and set aside.
Blend the pistachios and sugar until it is semi-powdery then add 2 tbsp softened butter and rose water and blend some more so you can make them into small balls too.
Now take the dough and mix with a fork then add the baking powder, powdered sugar, corn starch, and salt, and mix well. Now add the milk and rose water, and mix again making it slightly moister. Refrigerate this for an hour. Spoon out a small portion then hand roll it into a ball. Now make a dent or a shallow space in the ball and place the date filling or the pistachio ones, and cover it with the dough. 
You can use a pitha mould or cookie shaper to give one side of the ma'moul a certain design. Once your ma'mouls have been stuffed, refrigerate for another half hour. Bake the ma'moul at 180° C for 20 minutes. Sprinkle a dusting of powdered sugar on top and serve with mint tea.
Photo: LS Desk