High Tea Splendour at The Mumbai Express!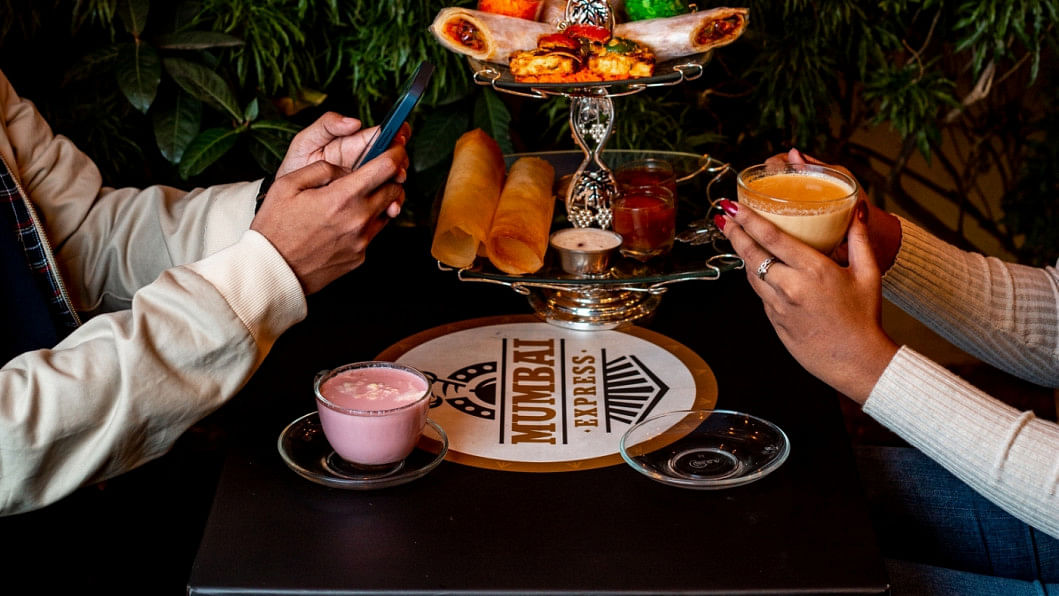 High tea parties have always looked fun and fascinating from the outside; I have been longing to experience one as such for ages. This is where 'Mumbai Express' came to my rescue, with not just any ordinary 'high tea' delicacy, but a full-fledged three course snack meal with a unique twist — 'The Deshi High Tea!'
Upon entering the Mumbai Express premises located in Uttara, Sector 4, we had been warmly welcomed by the members of a well-trained staff who directed us to a convenient sitting space indoors, given the weather showed hot and humid signs. Otherwise, they have an outdoor seating capacity as well, full of lights, swings, mirrors and an aesthetic photo booth.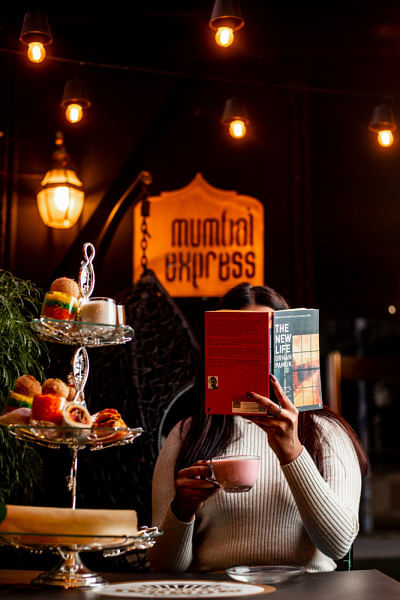 Moving forward to the main attraction: in about fifteen more minutes, we had been provided with the Deshi High Tea menu as per our request which included a combination platter of six normal and dahi fuchkas (each with tamarind and yoghurt shots), two dosas, grilled cheese, two beef/chicken rolls, served in quite a fancy tower tray; decorated in a classic English style — but consisting of literally local (deshi) famous street items — the irony!                    
However, the show stopper was the tea; hands down. We chose to indulge in Kashmiri Saffron flavours as we picked the Pink Tea from the options given, amongst the other choices between a deshi malai tea, masala tea, jasmine tea, etc. Although I have never been fond of caffeine, the creamy, nutty taste of the unusual pink tea had me in awe. Not to forget the cute transparent round shaped tea pot — which really enhanced the high tea aroma to perfectly blend in the east and west aura.
After attaining a stomach full of snacks, we had the audacity to order naan, palak paneer and butter chicken to top the meal. Amongst the naan options from the menu, we opted for butter naan which was glazed in rich oily butter along with chicken korma. All of the items tasted flavourful. Our stomach weighed unnecessarily heavy but our spirits certainly felt nourished after such a fulfilling meal.
Right when we gestured for the bill to one of the kind servers, he brought us two bars of cold, velvety kulfi instead. Instantly, a wide smile formed across my face. Apparently, it was a part of the high tea menu; we somehow missed it out.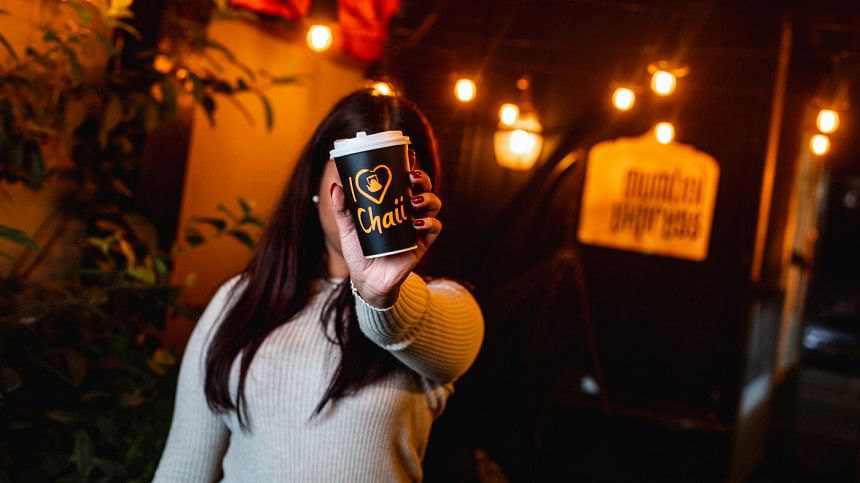 Finally, when we were entirely done with our meal, in came the bill. The Deshi High Tea Platter cost us an amount of Tk 999. In my opinion, it was a lucrative deal given that the platter could be easily shared between two to three people; the ambience adds value too. However, the other items such as the chicken and palak paneer ranged in prices between Tk 300-450 for one person, which seemed a little pricey according to my discretion.
Overall, my experience at Mumbai Express seemed worthwhile, it would woo any Indian street food and kabab lover at once!