Food for the recovering meataholic
Discover some nourishing foods that will help you recover from your meat-eating fiestas.
Eid ul Azha, the festival of sacrifice, recently ended. So, it is no surprise that our consumption of meat will be significantly high in the week following the celebrations. After all the gastronomical meat fest, it is time to let your stomach get some rest of its own and recover from the amount of meat that has been consumed. We recommend these seven foods that will help you recover from the meat shenanigans.
Yoghurt
Yoghurt is a great way to start this list as it helps cool down your stomach. The good bacteria in yoghurt can help relieve you greatly and as you can just eat this as a snack or mix it in a smoothie it takes little time and it starts working on repairs fairly quickly. To find the best results with yoghurt, try to buy closer to the production date.
Citrus fruits
Citrus fruits like oranges, mandarins, and grapefruits are packed with Vitamin C and fibre. Consuming a lot of meat sometimes puts stress on the bowels and citrus fruits are a great way to counteract that. Mandarins, especially are the most fibrous out of the lot and have a mild laxative effect. You can have fresh citrus fruits as a snack in between meals or drink them in juice form with the pulp for maximum effect.
Spinach and other greens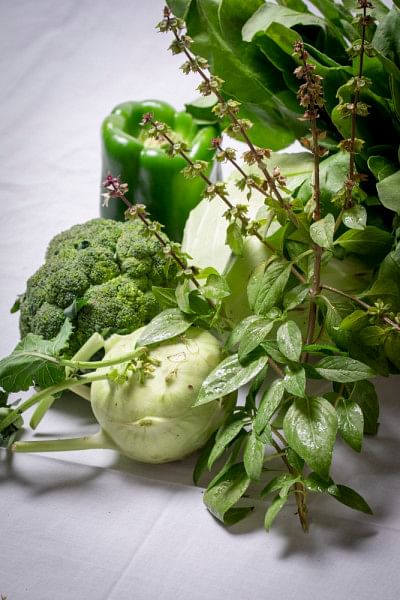 Greens like spinach and broccoli are very healthy for you as they are great sources of folates, and vitamins C and K. They are very rich in fibre and really alleviate your abdominal stress from all that meat eating. They are admittedly not the best tasting but you can go around that by sautéing them in some light spices, boiling, and grilling them. Add them to salads or sandwiches and get better gut health!
Legumes
Now you cannot just avoid protein completely. That would have adverse effects on your gut health. What legumes do is give you that necessary protein that your body requires while also being gut friendly and healthy. Legumes like peas, beans, and lentils are high in soluble and insoluble fibre which promotes good bowel movements and helps alleviate your gut stress as well. You can make delicious soups with these mixed in or even include them in a salad.
Whole grains
Whole grains are a fantastic source of complex carbohydrates and fibre. They are very good at giving your body some long-lasting energy and digestion aid. Since you are trying to cut down on meat, this is a great alternative that will keep your body energised throughout the day. You can experiment with different types of grains such as quinoa and brown rice besides the regular white rice to see what fits your gut best.
Chia seeds
Chia seeds are a godsend when it comes to good digestion. They are one of the most fibre-dense food options out there. Chia seeds are generally mixed with water and then consumed which increases their efficiency tenfold. They absorb all the water and really help to keep your bowels healthy and moving. They are extremely versatile so you can really mix them in any liquid you want to drink. Juices, smoothies, iced teas — chia seeds have your back.
Green tea
Green tea is generally good and is full of antioxidants and flavonoids. It contains little to no caffeine so it barely affects your sleep and is a good way to stay hydrated. The antioxidants really help your gut to maintain its health and can help reduce high blood pressure and 'bad cholesterol' in your body. You can enjoy it hot or cold according to your preferences. So, kick back, relax, and let the green tea work its magic on your body and mind.