BitterSweet Café and Bistro — someplace that takes you back home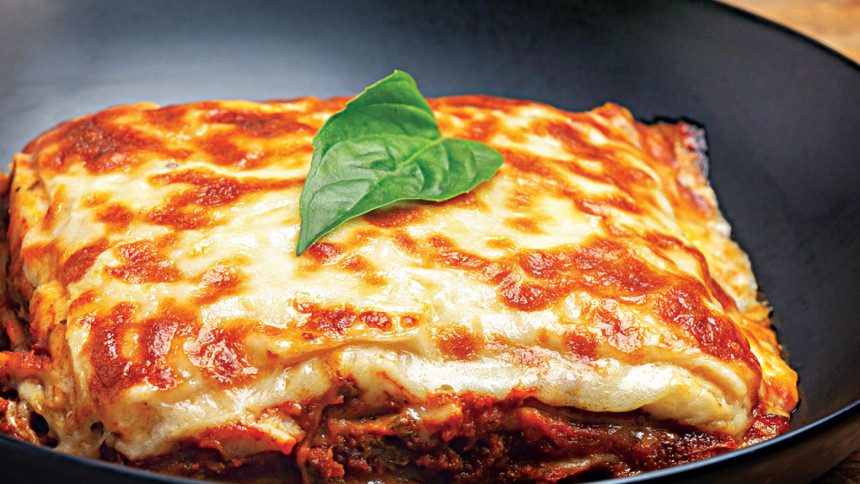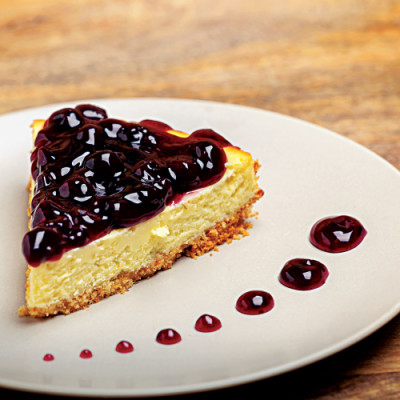 The food scene of Dhaka has witnessed drastic changes over the last decade and the city is now home to a plethora of restaurants mushrooming in every road and alley. While we now have myriad options to choose from, with new eateries popping up every other day, some places make you feel at home like no other and take you back to the simpler days – BitterSweet Café and Bistro is one such place.
The new outlet in Gulshan that started operations last year may have come with a revamped interior and modified menu, but the original essence is still alive that rekindles joyous emotions. Before even stepping into the bistro, you will be greeted with the ever-familiar wooden staircase that leads up to the entrance and the illuminated neon sign next to it – both hinting to a cosy affair.
Step into the bistro and you will find yourself in an environment that is modern and urbane, yet someplace that instantly gives you a respite from the hustle and bustle of everyday life. The comfortable seating arrangement that includes a combination of greys and teals with a pop of lime and yellow paired with classic wooden tables seem as inviting as ever.
While during the day, the ambience is lively and vivid with plush greenery and plenty of sunlight seeping through the wide windows, as evening falls, the atmosphere changes into a rather snug one – an effect of the softly lit Edison bulbs hanging atop every table.
The thoughtfully arranged dining area makes it suitable for every occasion. Whether you are looking for just the right place to dine out with family, hangout with friends, spend some quality time with your partner, or unwind on a Thursday evening – BitterSweet is the perfect abode!
As homely as ever, it is the hands-on involvement of the co-owners, Sadiq Quddus and Rummaella Siddiqui which is steering the bistro. Do not be surprised to see one of them taking orders or interacting with you, as Rummaella nicely puts it, "I love getting to know my customers because at the end of the day what we're doing is for them."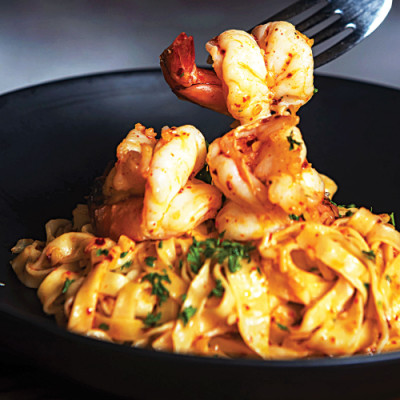 Drawing attention towards food, BitterSweet can safely be regarded as one place that has consistently maintained quality, or made better renditions of existing items. Their lasagne, which is easily everyone's favourite, is one example, with improved layers of meaty sauce and delectable béchamel in every spoonful.
Apart from classic crowd pleasers such as lasagne, pizza, and chicken pot pie, new top picks from the menu include laksa, khow suey, retro chop suey, and poke bowl, ensuring there is something to satiate everyone's palate. The aroma of laksa that is a medley of delectable coconut broth poured over tofu, fish cake, bean sprouts, and noodles will instantly take you back to the kopitiams of Singapore and Malaysia.
On the other hand, the satiating bowl of khow suey features a family favourite recipe that is a tribute to Sadiq Quddus's Burmese aunt. Aside from burgers, wraps, and sandwiches, the new menu boasts addition of banh mi. The introduction of a variety of South Asian food along with generous serving portions definitely deserve a nod of appreciation.
For people with a sweet tooth, their amazing line-up of cupcakes, cookies, soufflés, cheesecake, and profiteroles never disappoint. Enjoy the festivities of autumn while it lasts because the bistro has recently launched an apple cinnamon cupcake, where the first bite will make you awash with autumnal flavours.   
Despite the delectable food that is served, what makes BitterSweet Café and Bistro stand out is the nostalgia that hits. Whether you want to spend some time alone sipping from a steaming mug of coffee or are in the mood for celebration with your loved ones, BitterSweet is the place that shall always make you feel at home.
Photo:BitterSweet Café and Bistro
Essentials:
 Address: House 10, Road 53, Gulshan 2, Dhaka