House of Ahmed Lounge: Co-designing space launched in Banani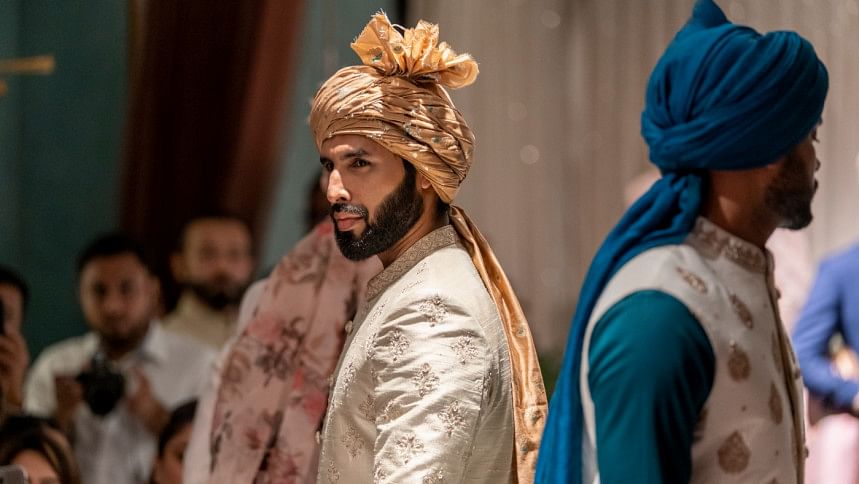 House of Ahmed, founded by the husband-and-wife duo of Ahmed Tuhin Reza and Tanzila Elma, is a premium, sustainable clothing designer brand that promotes works of local artisans. They have launched their co-design studio, House of Ahmed Lounge, where consumers can co-create their outfits and be a part of the design journey.
"We have created this design studio, which we call our Creative Lounge, where clients can come up with their own ideas for outfits. This is the first of its kind concept in Bangladesh, where you can come up with your own ideas and design, sit with our design team and create your own outfits. Our main purpose is to make our customers part of our creative process," said Tanzila Elma, co-founder, House of Ahmed.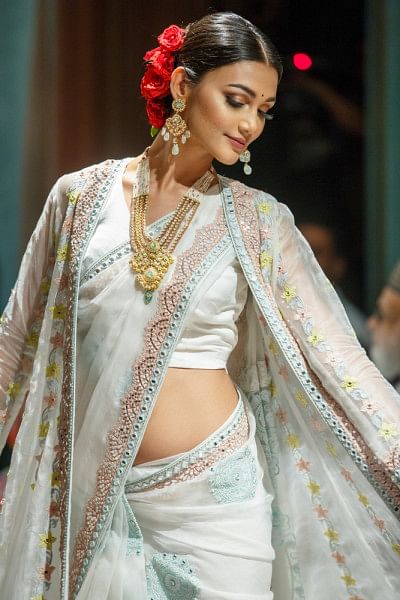 As a consumer, we always get to see the final product on the shelf, and for ethnic dresses like kameez suits and saris we get amazed seeing the beautiful handwoven embroidery crafted onto the dresses by our local artisans. There is rarely any chance for consumers to be involved with the creative and design process. This is more so in case of premium luxury lines, be it the bridal or party wear.
The House of Ahmed Lounge will provide customers opportunities to fully incorporate themselves in the creative process by taking the design experience to the next level.
"The journey (of House of Ahmed) was not easy, but we have worked really hard to make it happen. I left my corporate job, so did Elma who choose to be a mother and we have two beautiful sons. We founded House of Ahmed together and worked really hard to make this brand number one in the high-end niche market, and in this lounge is the creative zone where you can come and design your own outfits," said Ahmed Tuhin Reza, co-founder, House of Ahmed.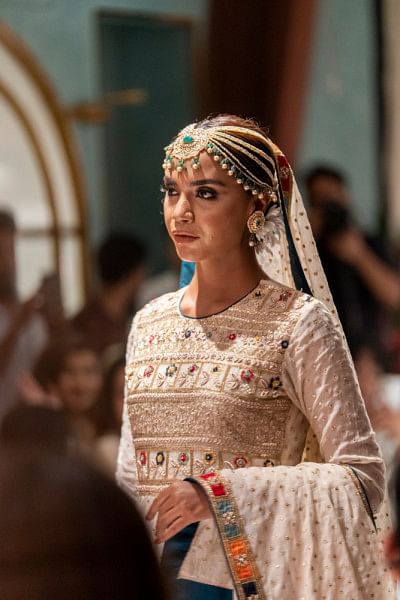 Latest collections from House of Ahmed were showcased in a runway fashion show during the inauguration. Jewellery partner of the event was Amisheé, beauty partner was Gala Makeover Studio by Navin Ahmed, and food and beverage partners were Tina's Flavour Factory, Revival Tea, and Arabika.
Essentials:
House of Ahmed Lounge address: Level 5, House 44, Block E, road number 12, Banani, Dhaka.
House of Ahmed Facebook Page: https://www.facebook.com/houseofahmedbd
House of Ahmed Instagram:  https://www.instagram.com/houseofahmedbd/