To those who are in charge of law and order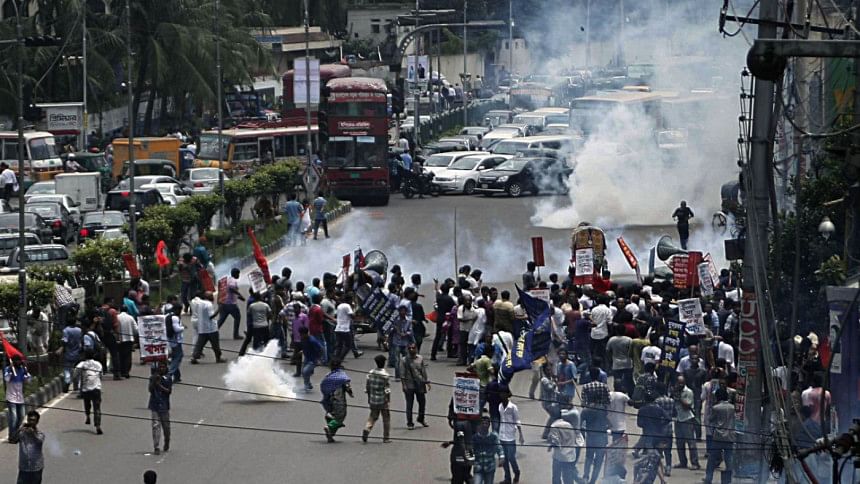 We condemn the action of the police who on July 28, 2016 fired teargas shells on the demonstrators who were marching towards the prime minister's office demanding cancellation of the Rampal Power Plant project.
From the very beginning, people were against this project. National Committee to protect Oil, Gas Mineral Resources, Power and Ports were going to submit an open letter to the prime minister explaining why the committee opposed the project. It is shameful that they were not allowed to submit the letter, instead they were assaulted and some of them were even arrested. What sort of a country are we living in where people are unable to speak out against what's harmful for the country? 
Nur Jahan

Chittagong