Rampal Power Plant: 2 workers killed as container falls on them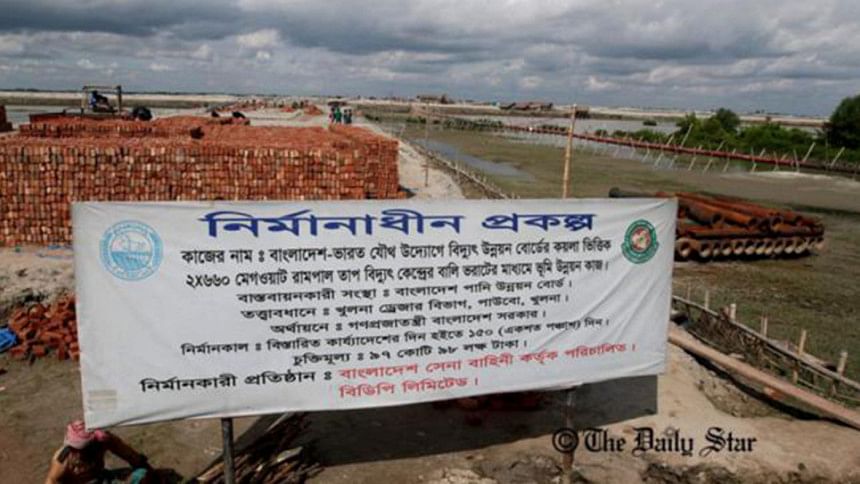 Two labourers of Rampal thermal power plant in Bagerhat have been killed and one sustained critical injuries as an iron-made container fell on them.
The dead are Naib Ali, 45, and Firoz, 49, and the injured is Sohanur, 24.
Lutfar Rahman, officer-in-charge of Rampal Police Station, said Sohanur was admitted to Intensive Care Unit of Gazi Medical College Hospital in Khulna right after the incident happened on Saturday evening.
Naib and Firoz died on the spot, he added.
Rezaul Karim, deputy project director of the coal-fueled thermal power plant, yesterday mourned the deaths and said the injured worker was receiving proper treatment.
The bodies were handed over to the families, he added.
He also assured that the families of the dead would be compensated by the concerned contractor.
It could not be known if proper workplace safety measures were taken for the workers in the particular area of the project.