Khaleda's fever under control, govt depriving her of better treatment: Fakhrul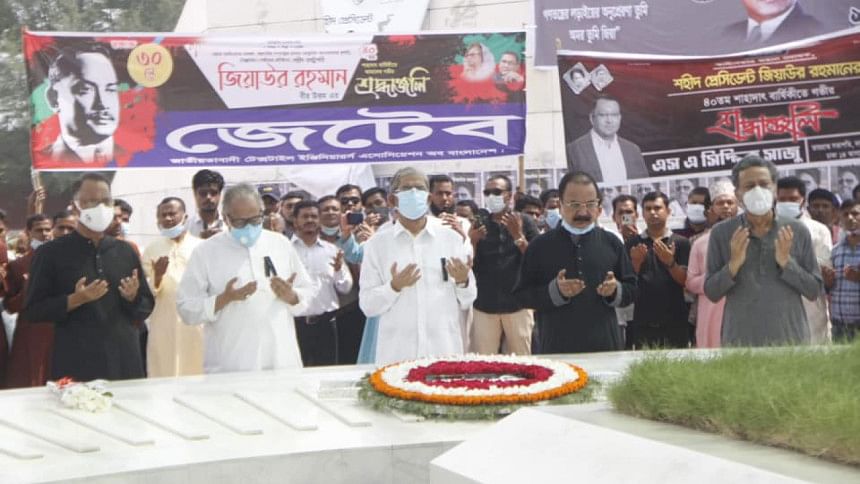 BNP Chairperson Khaleda Zia's fever is now under control and she will recover within a day or two, the party's Secretary General Mirza Fakhrul Islam Alamgir said today.
The government is depriving her of better treatment, Fakhrul said at the grave of BNP founder and former President Ziaur Rahman while paying tribute to him on his 40th death anniversary.
"Awami League is destroying the state's democratic system intentionally," he said, adding that the ruling party is ruining political environment.  
The BNP leader called the entire nation to be united to "recover democracy".
After testing negative for coronavirus 20 days ago, the Khaleda Zia developed fever on Thursday night.
Khaleda, 76, has been undergoing treatment at the capital's Evercare Hospital since April 27.