Coronavirus: BNP postpones tomorrow's nationwide demo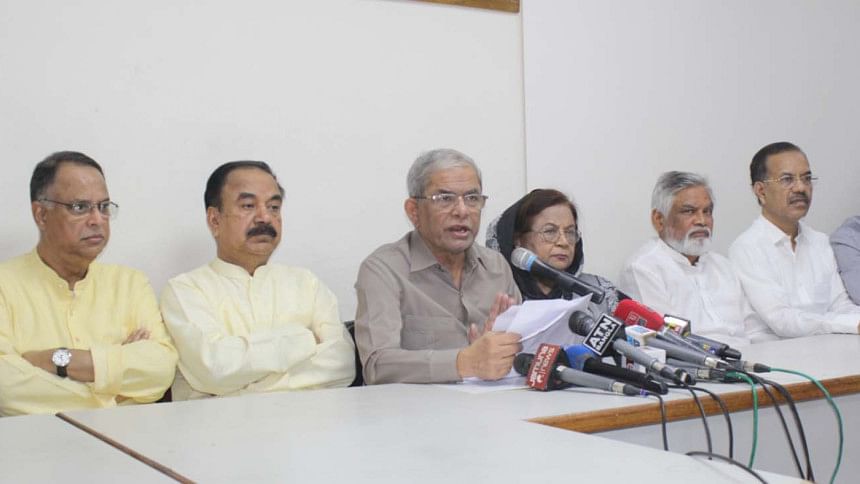 In the wake of the confirmation of coronavirus cases in Bangladesh, BNP today announced postponement of tomorrow's scheduled nationwide demonstration demanding immediate release of its Chairperson Khaleda Zia.
"We had earlier announced demonstration programmes across the country for Wednesday demanding Khaleda Zia's release, but we are now postponing those over the health risk posed to people in mass gatherings following the outbreak of coronavirus," BNP Secretary General Mirza Fakhrul Islam Alamgir said today.
While addressing a press conference at the party's Nayapaltan central office, Fakhrul wished early recovery of infected people.
Fakhrul also called upon leaders and activists of his party's different front and associate bodies to extend help to those infected and carry out awareness campaigns over the matter.