Govt considering duty withdrawal on onion imports: finance minister
TCB to sell imported onions online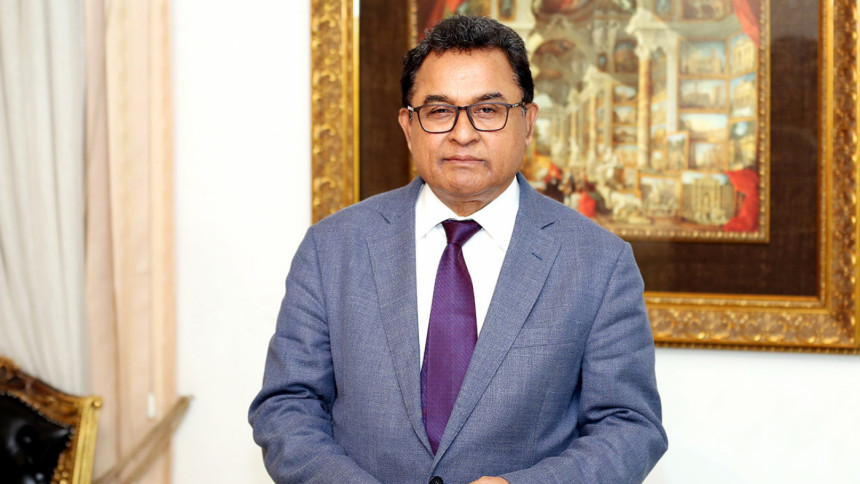 Finance Minister AHM Mustafa Kamal today said the government will consider the proposal for the withdrawal of duty on onion imports.
"We will consider the proposal (duty withdrawal on onion imports). If there comes any proposal to withdraw duty for the sake of country, the proposal must be considered," the minister said.
The finance minister was talking to reporters after a virtual meeting on Public Purchase today and responded to a query on the withdrawal of duty.
Recently, the Ministry of Commerce sent the proposal on duty withdrawal of onion imports to the finance ministry. 
The Indian ban on onion exports to Bangladesh has triggered an unusually high upward trend in prices. The onion price shot to about Tk 100 from the normal price of Tk 30 in the local market. A bulk import of the essential item usually comes from the neighbouring country, UNB adds.
The finance minister said the government is very careful about the adequate supply of all essential commodities, not only about onions.
"We, including the prime minister, don't expect any volatile situation of any essential commodities," he added.
TCB to sell imported onions online
The commerce ministry and Trading Corporation of Bangladesh (TCB) have decided to a sell imported onions online at relatively low prices through e-commerce shops of the country.
With the cooperation of the E-commerce Association of Bangladesh, prominent grocery e-commerce shops of the country will get the opportunity to sell imported onions, Commerce Minister Tipu Munshi said at a press conference today.
Calling upon people not to worry, the minister said the country has six lakh tonnes of onion in its stock. 
"Onions will be imported from Myanmar and Turkey and sold through e-commerce at low prices," he said.
The e-CAAB, commerce ministry and TCB have already prepared a policy in this regard.