JS passes Tk 17,524cr supplementary budget for FY 2021-22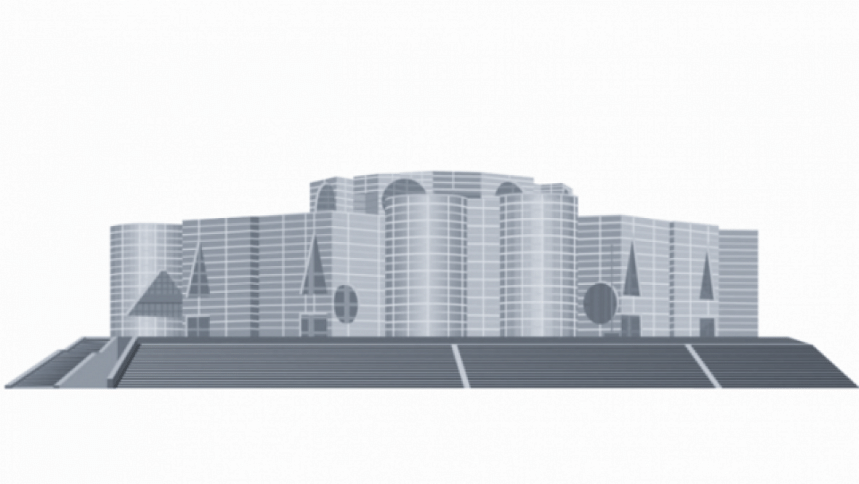 Parliament today(June 13, 2022) passed the supplementary budget of Tk 17,524 crore for fiscal 2021-22 to meet the increased expenditures under different ministries and divisions.
Finance Minister AHM Mustafa Kamal placed the supplementary budget in the House on June 9 along with the national budget.
In the 2021-22 fiscal, the total budget was Tk 603,681 crore in favour of 62 ministries and divisions.
In the supplementary budget, the expenditure in 27 ministries and divisions was increased by Tk 17,524.64 crore while expenditures in 35 ministries and divisions were reduced by Tk 22,614.18 crore.
As a result, the budget allocations for these ministries and divisions got reduced to Tk 10,181 crore and the total allocation now stands at Tk 593,500 crore.
The finance minister moved the Supplementary Budget to House following a general discussion on it.
Different ministries, divisions and institutions sought increased amounts under 26 demands for grants. As many as 238 cut-motions were moved by 11 members.
Discussions were held on four cut-motions – on Public Security Division, Health Services Division, Local Government Division and Disaster Management and Relief Ministry.
These cut motions were brought by Jatiya Party MPs Kazi Firoz Rashid, Mujibul Huq, Fakhrul Imam, Rowshan Ara Mannan, Shameem Haider Patwary, Pir Fazlur Rahman, BNP MP Md Harunur Rashid, Rumeen Farhana, Md. Mosharof Hosen and Gonoforum MP Mokabbir Khan and Independent MP Md Rezaul Karim Bablu.
However, those cut-motions were rejected by voice votes.
The Finance Division got the highest allocation of Tk 5,307.56 crore while the Environment, Forrest and Climate Change Ministry had the lowest Tk 1.14 crore.
Rest of Supplementary Budget Allocation
The Prime Minister's Office got Tk 500.69 crore while the Election Commission Secretariat Tk 75.66 crore.
Tk 78.25 crore for Financial Institutions Division while Economic Relations Division to get Tk 110.59 crore.