Special security for writers, bloggers
Ekushey book fair begins today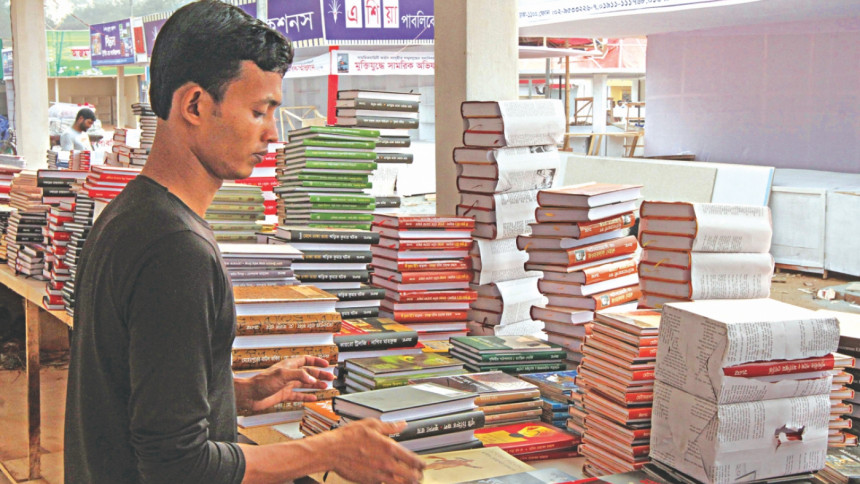 Special security arrangements have been taken for publishers, writers and visitors at the month-long book fair set to begin today at Bangla Academy and Suhrawardy Udyan in the capital.                                                
Security has become an issue after blogger-writer Avijit Roy was brutally killed and his wife Rafida Ahmed Bonya wounded critically on the Dhaka University campus during the fair last year.
The situation turned worse as a publisher was brutally killed and three publisher-writers were injured nearly three months ago in simultaneous attacks in the capital's Shahbagh and Mohammadpur.  
"We are concerned as some incidents happened last year," Biplob Faruk, publisher of Lekha Prokash, told The Daily Star yesterday. 
Against this backdrop, Prime Minister Sheikh Hasina is scheduled to inaugurate Amar Ekushey Granthamela-2016 at 3:00pm.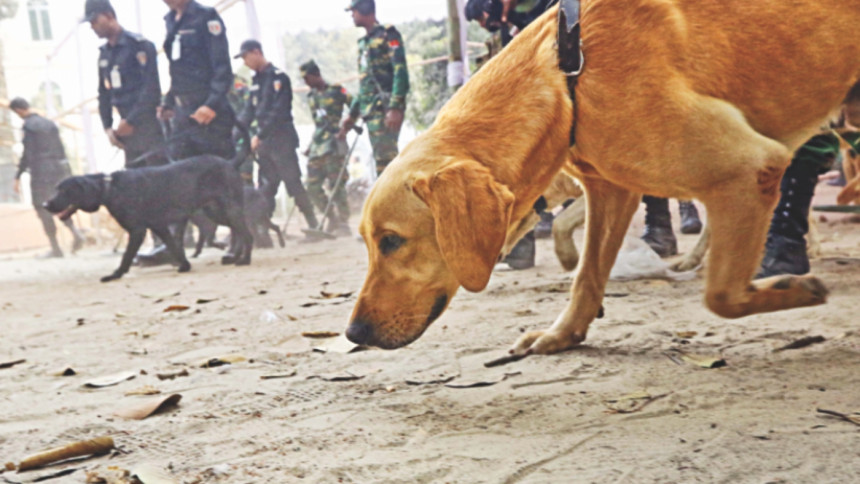 She will hand over Bangla Academy Literary Award (Sahitya Puroshkar) 2015 to the recipients. Cultural Affairs Minister Asaduzzaman Noor, MP will be present there as special guest.
Law enforcement agencies said they had changed security arrangements, keeping past experiences in mind and would provide "special security" to writers, bloggers and visitors at Ekushey Book Fair if they wanted it.
"If any citizen informs police about his concern over security, we will provide special security until he stays on the fair premises," said Dhaka Metropolitan Police Commissioner Asaduzzaman Mia at a press briefing at the DMP media centre.
This year, 402 organisations are taking part in the fair, increased from 351 last year. Of those, 80 have their stalls on the Bangla Academy premises while the rest at Suhrawardy Udyan.
Seminars on culture, literature and politics will be held every day from Tuesday to February 29, in which eminent litterateurs and academicians will participate.
An international poetry festival will be held at the Abdul Karim Sahitya Bisharad auditorium and on the main stage of the fair on Wednesday, marking the diamond jubilee of Bangla Academy.
Poets from Slovakia, Morocco, Sweden, Taiwan, United Kingdom, India and Bangladesh will recite poems. A discussion will also be held on Bengali and world poetry that day.
Like previous years, all books except Bangla Academy's will be sold on 25 percent commission while people would get 30 percent discount on Bangla Academy's books. 
The fair will remain open for all from 3:00pm to 8:00pm every day. However, on holidays, it will be open from 11:00am to 8:00pm.
On International Mother Language Day on February 21, the fair will open at 8:00am to continue until 8:00pm.
DMP PRESS BRIEFING
The DMP commissioner said sufficient lights would be there inside the fair premises and in adjacent areas.
As many as 200 CCTV cameras have been set up and seven watch towers at different points to monitor the entire place.
This year, entry and exit points are separate for smooth passes of visitors, said the commissioner, adding that visitors would have to go through archways at the entry points at Bangla Academy and Suhrawardy Udyan.
After 5:30pm, people will be able to enter only the part of Suhrawardy Udyan, where the fair is taking place, every day throughout the month. People will have to leave the remaining part by the time.
Apart from the deployment of regular law enforcement agencies, the Rapid Action Battalion, plainclothes cops and members of intelligence agencies will be on duty at the venues and surrounding them.
According to police, there will be patrol teams on the university campus to nab anyone who would try to flee after committing a crime.
Special teams will be deployed as well to prevent sexual harassment amid crowd.