Mahbub for reform of polls process
The election commissioner says one-sided polls erode voters' interest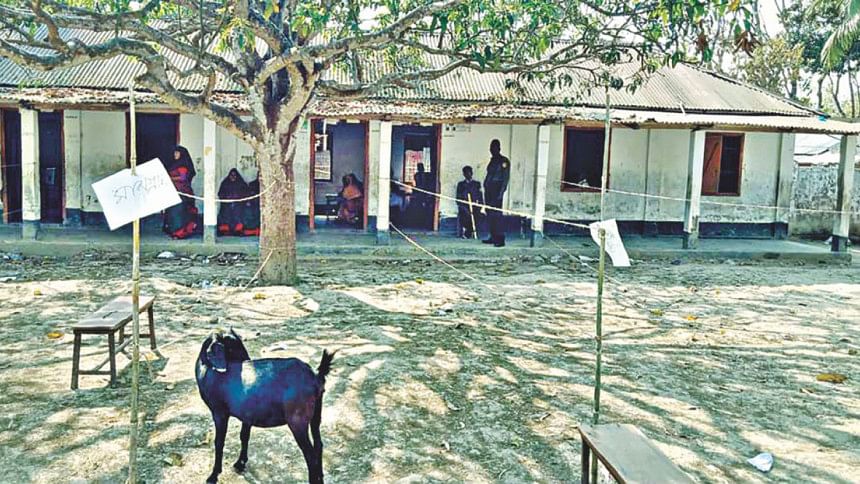 Election Commissioner Mahbub Talukdar yesterday emphasised on reforming the current electoral process to make polls meaningful. 
He also termed the prevailing election atmosphere an ominous sign for democracy as voters are showing less interest in going to polling centres.
"Voters are not interested in casting their ballots due to elections being one-sided. This disinterest can turn into an aversion to democracy, which is an ominous sign for democracy," Mahbub said while reading out a statement to journalists in his Nirbachon Bhaban office.
He called the ongoing upazila parishad election an exception as most of the political parties did not participate in it. "And for this reason, the upazila parishad election has lost its value."
The election commissioner said over 100 people had already been elected uncontested in the upazila polls, and there was a possibility of 50 more being elected the same way.
"The words -- elected unopposed -- is now being widely used. But I don't understand the meaning of these. In my opinion, election means picking one among more than one person. How can it be an election when there is no competition?" Mahbub said.
"In English, can we call them selected [who are elected unopposed]?
"The trend of being elected as people's representatives unopposed is not good news for democracy.   
"The reform of the electoral process is needed for holding a meaningful election and making democracy unhindered."
But it is not the Election Commission's task to reform the electoral process; rather it is a matter of political decision, Mahbub added.
He said currently, the government sets the local government election process.
If the EC is tasked with the work after the reformation of the electoral process, voters' presence at polling centres will increase, Mahbub added.