Reform to electoral process a must: EC Mahbub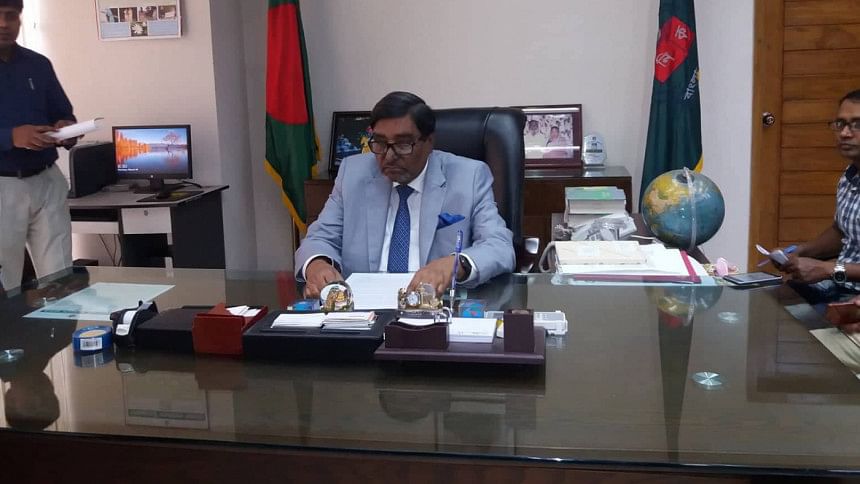 Election Commissioner Mahbub Talukder has termed the prevailing electoral atmosphere as an ominous sign for the democracy and underscored the need for reform to the overall electoral process.
"Reform to the electoral process is needed for holding a meaningful election and continuation of the democracy," Mahbub made the observation in a written statement centering the second phase of the upazila parishad election held amid a low turnout of voters.
"But it is not the Election Commission's job to reform the electoral process, rather it is the matter of political decision," the election commissioner said.
Claiming that the government devises plan on how to hold the local body election, Mahbub said, "I hope all political parties would participate in the election in future if it is held in a free, fair and credible manner and equal opportunities are created for all."
The people will not have to lament if the electoral process is reformed and the responsibility is vested upon the Election Commission, he said. "The matter is needed to be considered."
Mahbul also described this year's upazila parishad election as an exceptional one as most of the political parties did not participate in the election.
"And due to this, the upazila parishad election has lost its glory," he said adding that voters disinterested to go to the polling centres for holding the uniliteral election.
He said there is an apprehension that such inertia of people to the election process might turn into aversion to the democracy. "It is an ominous sign for the democracy."
Claiming that the trend of elected unopposed has been introduced this time, Mahbub said, "In my option, election means competition among many people. If it is not held that way, how is it called election?"
"Can we call the people, who were elected unopposed, selected or elected?" the Election Commissioner said.
He said over a hundred people have already been elected uncontested in the absence of any valid candidate to oppose them and there is a possibility that more 50 people might be elected uncontested.
"The trend to be elected as people's representatives unopposed is not good news for the democracy," Mahbub expressed his concern.