'People's lack of enthusiasm for polls an ominous sign'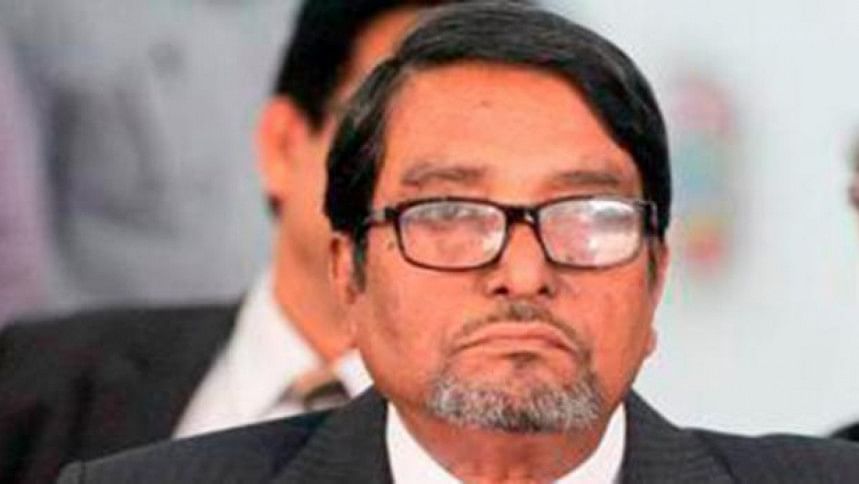 Election Commissioner Mahbub Talukder today said the lack of enthusiasm for election among the people is an ominous sign for a democratic nation.
EC Mahbub said this in a press statement expressing his opinion on the fifth phase of Upazila Parishad Elections which ended yesterday.
Terming it as the most alarming aspect, EC Mahbub said, "It is an ominous sign for a democratic nation if the people are not enthusiastic about the elections."
"By holding free and fair elections, we must uphold our democracy," he said.
"The nation is being pushed to the edge of a cliff by people's lack of enthusiasm and participation in the elections," he said, adding that lopsided elections are responsible for this situation.
"The upazila polls this time was not an inclusive one as the opposition parties did not contest in the election," he said.
"Such one-sided polls are not good for democracy. Democracy means the opinion of the majority gets expressed in an inclusive and participatory manner. In lopsided polls, opinion of the majority does not get reflected properly."
Stressing that the polls environment is an important aspect to ensure inclusive elections, EC Mahbub said, "We are continuously moving towards one-sided polls scenario, which is not desired for democracy."
"The Upazila Parishad will fail to meet the people's expectations if it is not able to deliver their duties independently and the democratic norms of the local governance system are compromised," he added.