Save people, face Fani
PM's directive to authorities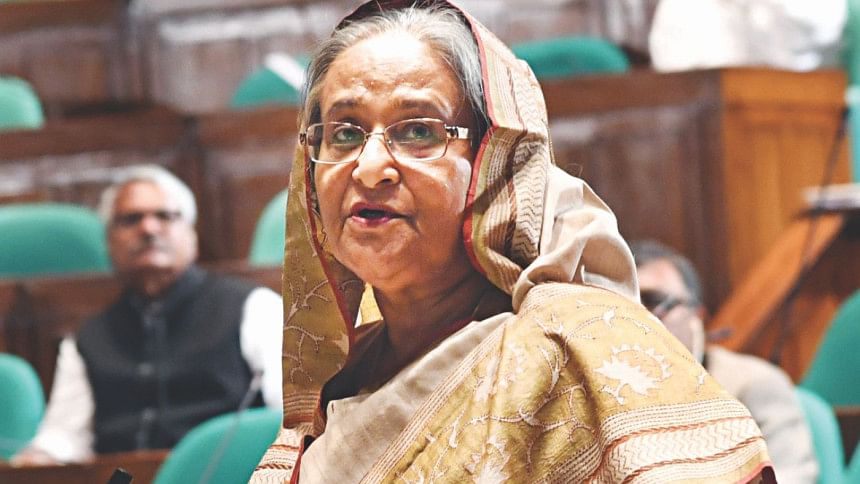 Prime Minister Sheikh Hasina, now in London, has directed all the government and non-government organisations to work in a coordinated manner to face the severe cyclonic storm Fani.
 She also directed the authorities concerned to take the people of costal districts to safer places before the cyclone hits the region.
A press release issued by the Prime Minister's Office (PMO) yesterday said Hasina was monitoring the overall situation round the clock.
She also urged the people to remain ready to face the aftermath of the possible disaster.
The release said the PM has already directed the Army, Navy and the Air Force as well as all the law enforcement agencies to stay ready to face the disaster.
All these forces have already begun their works to face the situation.
As per directive of the PM, the release said, the people of the coastal regions have already been taken to the nearest cyclone shelters, schools and colleges.
On Thursday, PM's Principal Secretary Nojibur Rahman also directed the district administrations of the coastal regions to take necessary preparations to face the cyclone.
According to the press release, the PMO was kept open yesterday and today cancelling the weekly holidays.