Cyclone 'Fani' disrupts power supply in Bangladesh
45pc area under of Rural Electrification Board is in dark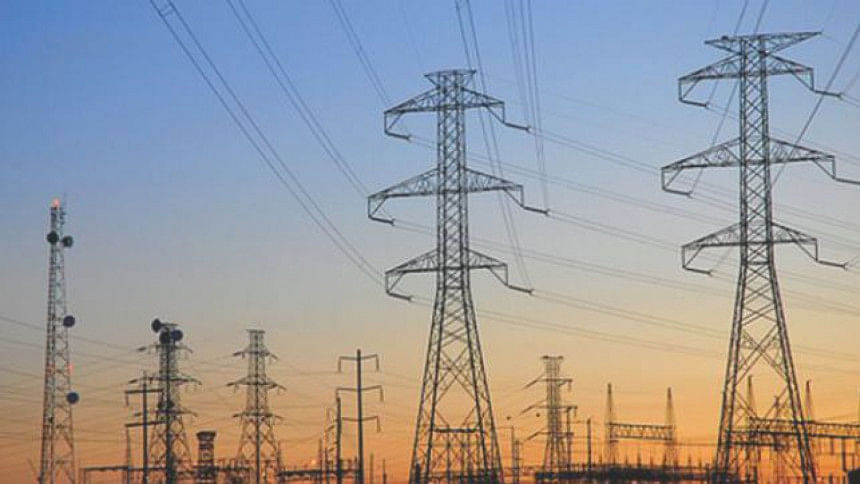 Cyclone 'Fani' has severely affected Bangladesh's electricity distribution system, rendering nearly half of rural consumers without power.
Areas under the Power Development Board (PDB) and West Zone Power Distribution Company (WZPDCO) were also affected.
Electricity transformers, power lines and poles were damaged as Fani razed through the coastal and north and north-eastern areas on Saturday.
"About 45 percent of our 26 million consumers have been affected," Moin Uddin, chairman of Rural Electrification Board (REB), told UNB in the evening.
The most affected areas under REB include Chandpur, Mymensingh, Chattogram, Netrokona, Sunamganj, Satkhira, Barguna, and Faridpur.
Moin said they have restored power supply to 25 percent consumers and that 20 percent were still without power.
WZPDCO Managing Director Safiqur Rahman said that power demand come down to about 170MW from a regular demand of 550MW when the cyclone hit Khulna and Barishal.
"Our power distribution system broke down from Friday evening but the main damage was inflicted on Saturday morning," he said.
The power distribution lines tripped when trees collapsed on them, Rahman said, adding that about 20 percent areas in Khulna and Barishal under WZPDC had plunged into darkness.
"But we've been able to restore power supply to those areas," he said.
PDB Director Saiful Hasan Chowdhury informed that about 115,000 consumers, out of 2.8 million, faced power cuts when the cyclone hit their areas.
He said that power supply infrastructures in Mymensingh, Cumilla and Chattogram were mostly affected.
Iqbal Azad, a top official at the National Load Dispatch Centre which mainly controls electricity generation and transmission system across the country, said that power demand came down to 5,500MW at 6:30pm on Saturday following the cyclone.
"Normally, the power demand is over 11,000MW in summer. But following the cyclone, the demand has been reduced to half," he told UNB.