Bracing for 'Fani'
A stitch in time will save nine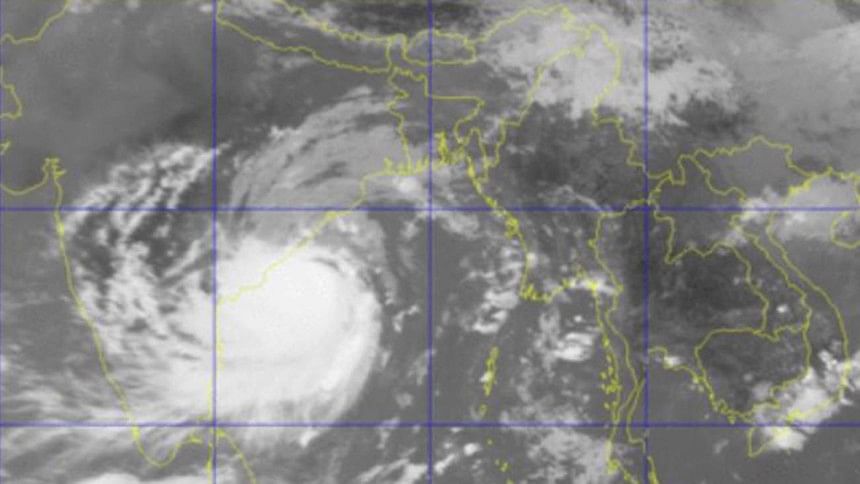 Cyclone "Fani" is likely to hit our coastlines today and by this evening, it is likely to reach southwestern districts. According to the Met Office, "Fani" might arrive with a wind speed of between 150 and 180 km per hour while crossing Bangladesh, and all the coastal districts are likely to be inundated by surges of up to five-feet high.
We are relieved to note that the administration has put everything into gear to deal with "Fani". In fact, good preparation is half the battle won. We are informed by the state minister that more than 50 thousand volunteers have been alerted. These are all very good. However, as past experiences show, in spite of the good preparatory work by the administration, a large number of people do not leave their home till the last moment, and only when it is too late. More often they are unwilling to leave their personal possessions behind, but more so because they are loathed to leave their domesticated animals at Nature's mercy.
We feel that the government should make it mandatory for all to evacuate to storm shelters immediately on the orders being issued. It is also necessary to make arrangements for the farm animals in the storm shelters as well, which not all the shelters have currently. We also believe that the administration should have all the necessary relief materials close at hand so that the affected people could have these available after the storm has passed, like drinking water, water purification facility since most of the sources of safe drinking water are likely to be affected by the storm surge, and ready to eat meals. Rebuilding damaged houses must be a priority also. Given our record in dealing with such eventualities successfully, we hope that we would be able to emerge from "Fani" relatively unscathed.