Ensure supply of safe water
HC tells Dhaka Wasa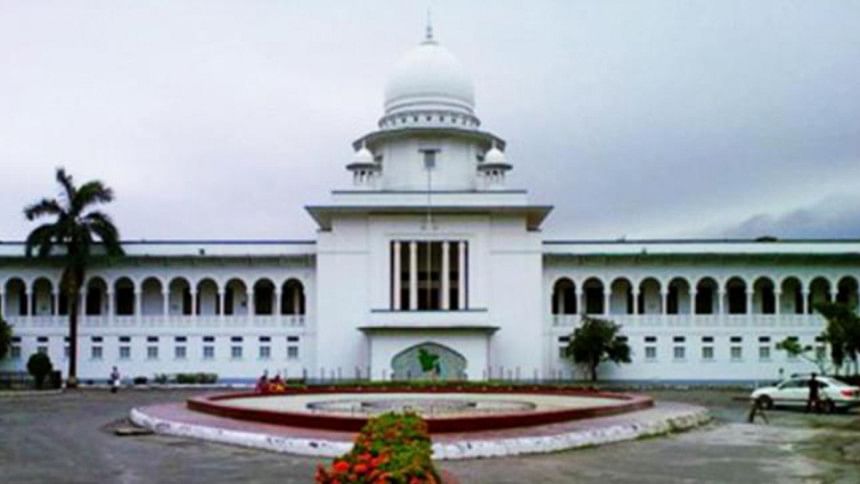 The High Court yesterday observed that Dhaka Water Supply and Sewerage Authority would get appreciations if it could solve all its issues and supply safe drinking water to citizens.
The HC bench of Justice JBM Hassan and Justice Md Khairul Alam made the remarks while hearing a writ petition filed by lawyer Tanvir Ahmed.
"We need water, safe water. If Dhaka Wasa can fix the problems and ensure safe water supply, it will be appreciated," the court said.
The bench also adjourned the hearing of the writ petition until July 30 as barrister AM Masum, lawyer for Wasa, sought time for submitting a test report.
During yesterday's proceedings, barrister Masum said Wasa tested samples of its Patla Khan Zone and Mirpur Zone at laboratories in Bangladesh University of Engineering and Technology (BUET) and International Centre for Diarrhoeal Disease Research, Bangladesh (icddr,b).
The test result of the water collected from Mirpur zone was yet to come, the lawyer added.
On the other hand, writ petitioner advocate Tanvir Ahmed opposed the time prayer of Masum and said Wasa was taking unnecessary time to take actions for solving its issues.
On July 7, the HC bench ordered Dhaka Wasa to explain why its water was contaminated with bacteria by July 24 (yesterday).
According to a report placed by the local government and rural development (LGRD) ministry, the water supplied by four out of Wasa's 10 MODS Zones and two out of its four source points were contaminated with harmful bacteria.
The report that was placed before the HC through the attorney general's office on July 7 also suggested taking immediate measures to combat the menace.
The LGRD ministry tested the water at the laboratories of BUET, Dhaka University and icddr,b as per an earlier order of the court.
The writ petition was filed on October 14 last year.