Baby born in road accident: HC orders social welfare secretary to provide Tk 5 lakh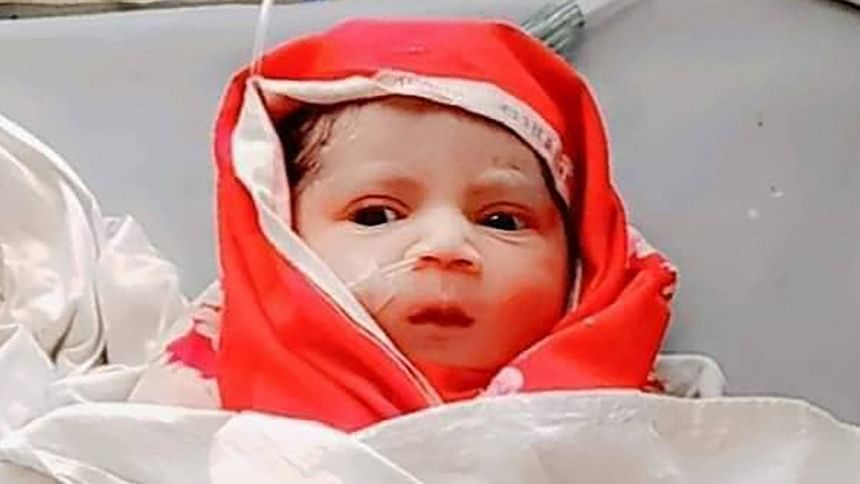 The High Court today (July 19, 2022) directed the trustee board formed under the Road Transport Act, 2018, to give Tk 5 lakh – in 15 days – for the baby born during a road accident on Dhaka-Mymensingh highway on July 16.
In response to a writ petition, the court also ordered the social welfare secretary to form a committee in order to take care of the child.
The committee has been asked to submit a report on the steps to be taken for the baby's welfare in three months.
The court also said the treatment of the baby girl must be continued.
The bench of Justice Khizir Ahmed Choudhury and Justice Md Zakir Hossain delivered the directive following a writ petition that sought its directive on the government to pay compensation for and ensure wellbeing of the baby.
In the accident, the newborn's father Jahangir Alam (42), mother Ratna Akter (26) and elder sister Jannat Ara died near court building area in Trishal upazila of Mymensingh.
Ratna gave birth to the baby on July 16 before succumbing to her injuries after a truck ran her over while she was crossing a road. The newborn, however, survived miraculously.
Yesterday, Kaniz Fatima Tunazzia, a lawyer, submitted the petition as a public interest litigation requesting the HC to order the government for compensating the victim.