Shykh Seraj hosts Prime Minister Sheikh Hasina on 'Hridoye Mati O Manush'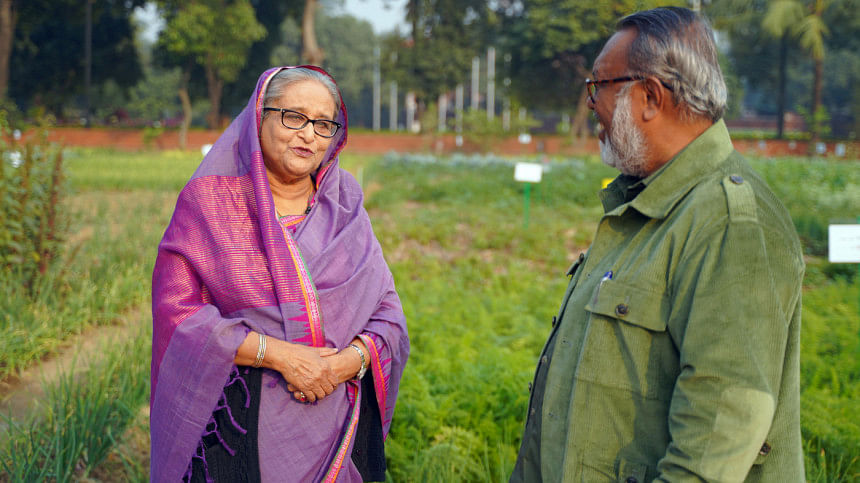 An exclusive episode titled "Sheikh Hasinar Foshli Uthan: Gonobhabane Banglar Mukh" will be aired today on Channel i's popular agriculture-based show "Hridoye Mati O Manush".
Hosted by Shykh Seraj, Prime Minister Sheikh Hasina will be appearing on the show at 9:30 pm tonight.
The news was confirmed to the The Daily Star via a press release from Channel i.
In the programme, the Prime Minister spoke about the need for Bangladesh's food self-sufficiency, sustainable development, financial security of farmers and their livelihood.
She further attested that if Bangladesh reaches these marks, our financial and economic foundation will be greatly strengthened.
Despite her numerous responsibilities, the Prime Minister talks about how agriculture is key to improving our economy, and food production of the country in this episode.