Sabila Nur's all round brilliance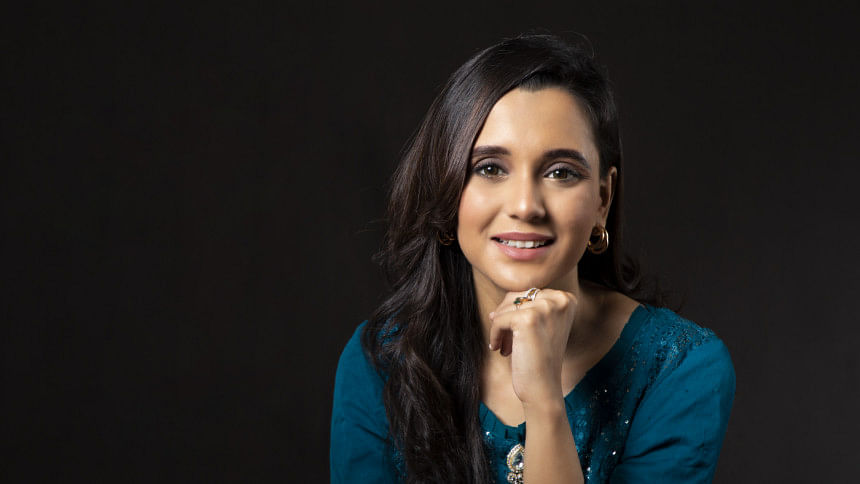 Sabila Nur broke the internet a week ago, because many didn't believe that a full-time actress could score a CGPA of 3.97, like she did. Through her more than decade-long career, Sabila has actually been silently brilliant for a long time.
The brilliant actress is now gearing up for the release of her debut web series, "Mercules", on Chorki.
On a breezy afternoon, Sabila Nur shared her academic journey and recent ventures over a cup of coffee with Star Showbiz.
You were being trolled for your high CGPA after you posted the pictures from your graduation ceremony. How did you feel after that?
I felt really heartbroken because people just saw my result, but they didn't understand how much effort I put in in past years to achieve such a high CGPA. I didn't sleep for days when I had exams. I completed my assignments in between my shooting.
However, I am also grateful for my well-wishers who appreciated and congratulated me. Because of them, I was able to forget those bad comments.
How hard was it for you to achieve this feat?
It was extremely painful for me. My parents always encouraged me to pursue my career in acting, but they also wanted me to do well in academics. I have tried to balance everything, which was hard but not impossible. With the support of my parents and the guidance of my teacher, I was able to achieve good academic results.
As you have achieved such a good result, do you have any plans to switch your career to academia?
 I haven't thought about it that much. Maybe in the future, I will pursue a career in academia. Right now, I want to focus on my acting career, as I have been getting good scripts recently.
You are debuting with the web series 'Mercules' on Chorki. How hopeful are you about the series?
I am excited, as this is an interesting story to portray on screen. The director of the series, Abu Shahed Emon, is known for his film Jalaler Golpo. I have taken an indiscriminate amount of preparation for this series. I have also lost weight, and didn't work for Valentine's day because of this series. I am eagerly waiting for its release now.
The cast is star-studded as well.
It has been a great experience because when we work in dramas, we don't get to work with this big a team with such a diverse cast. I had scenes with Mamo, Gias Uddin Selim, Fazlur Rahman Babu, and Iresh Zaker. Each day of my shooting was a new learning experience for me.
You have also joined the cast of the series 'A Clueless Murder', opposite Afran Nisho. Tell us more about the series.
It's a mystery thriller series, which is my favorite genre. I can't disclose details about my role right now, but I can tell you that the audience will find me in a new avatar in this series. I am sharing the screen with one of the most versatile actors of our time, Afran Nisho, for which I am very excited. So, let's see how that goes.
Do you have any plans on doing films?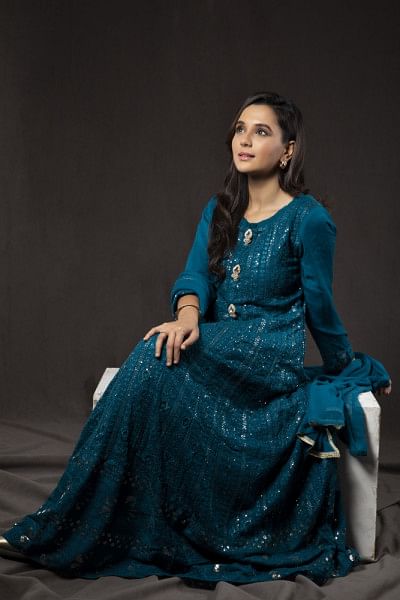 I have some scripts in my hands, but I want to finish all the pending OTT work right now.