Mim wishes fans a Merry Christmas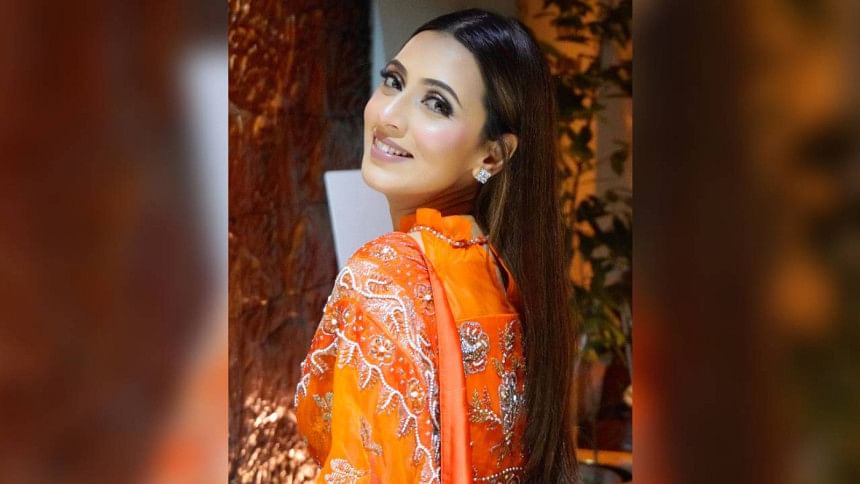 On the occasion of Christmas, popular actress Bidya Sinha Mim wished all of her dearest fans a 'Merry Christmas', while on Facebook live.
"I just wanted to wish everyone on this special day," said Mim. Greeting everyone with a big smile, the actress narrated how special 2022 was for her. Fans from different corners of the nation and abroad greeted the actress via the comments—praising her performances in "Poran" and "Damal".
"From 2007 to 2022, I have had a lot of great years," shared the "Poran" actress. "But just like 2007, when I became the Lux Channel i Superstar, this year has been quite special to me, because of my marriage and excellent projects like 'Damal' and 'Poran'." 
Mim is set to appear in two big budget films, "Manush" and "Antarjaal" in the upcoming year.