Mahfuz Ahmed and Aupee Karim pair up in web series 'Odrisshyo'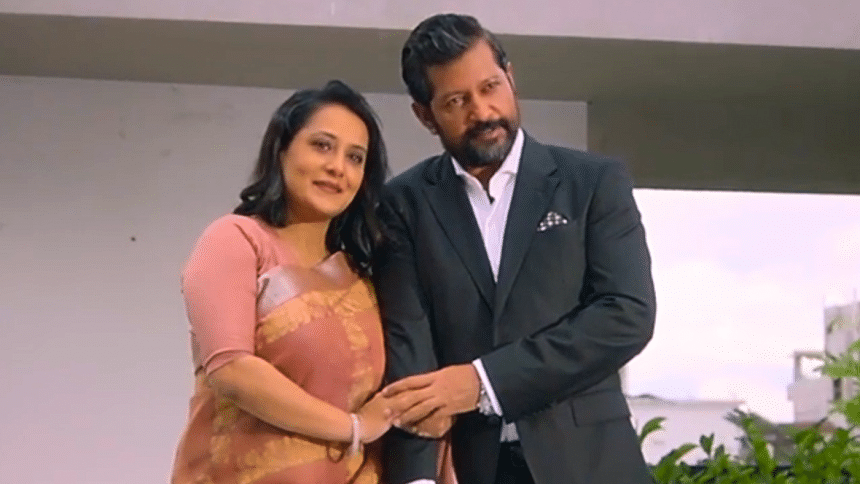 Renowned actors Mahfuz Ahmed and Aupee Karim are set to enthrall audiences with the mysterious and suspenseful web series, "Odrisshyo". Directed by Shafayet Mansoor Rana, this series is scheduled to premiere on Hoichoi. 
"Odrisshyo" delves into the perplexing story of Anis, a prosperous businessman and aspiring politician who awakens in an unfamiliar and abandoned room, without any recollection of how or why he ended up there. This unforeseen disappearance sends shockwaves through the city. 
Mahfuz Ahmed celebrated for his iconic roles in "Srabon Megher Din", "Dui Duari", and "Prohelika," takes on the multifaceted character of Anis, promising to infuse the series with depth and complexity. On his debut on the OTT platform, Mahfuz Ahmed said, "I immediately said yes after reading the script. It's an interesting story, and I'm excited to witness our audiences' reaction."
National Film Award-winning actress Aupee Karim joins Mahfuz Ahmed in a pivotal role, portraying Rizwana Ahmed, Anis's better half. Her exceptional acting prowess and on-screen charisma make her the perfect fit for this story. 
Aupee Karim expressed her thoughts, stating, "Odrisshyo marks my return to OTT after a long break, and it's always a delight to share the screen with Mahfuz Ahmed."
Director Shafayet Mansoor Rana, embarking on his first web series, shared his excitement about the collaboration between Mahfuz Ahmed and Aupee Karim, emphasising their chemistry and the storyline. 
"Directing my first web series has been an exhilarating journey, especially with the incredible collaboration of Aupee and Mahfuz. I poured my heart and soul into it, and I can hardly contain my excitement as I await the final results," he said. 
The series is expected to release on October 5.