Bubly praised for playing Arpa in 'Prohelika'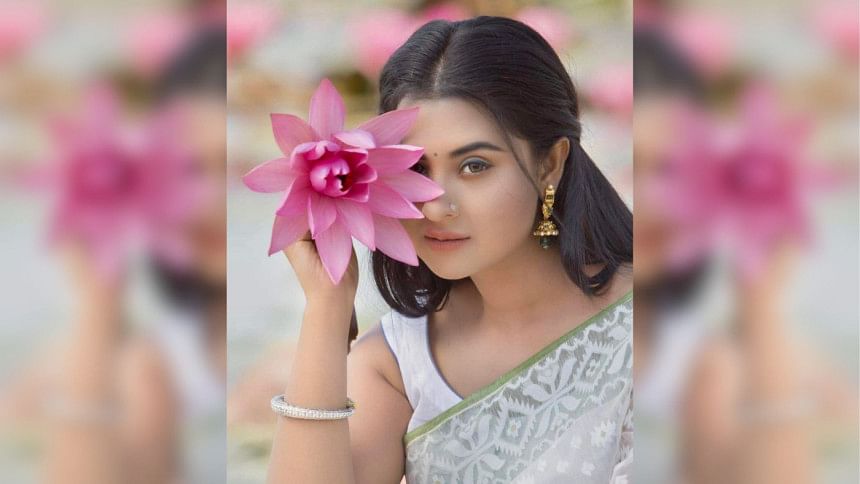 This Eid, two of Shobnom Bubly's films, "Casino" and "Prohelika" were released in theatres. Out of the two, she is being heavily praised for playing the role of Orpa in "Prohelika", which has been directed by Chayanika Chowdhury. The audience have gone so far as to say that this is the best performance in Bubly's career. Currently, the film is running houseful every day in multiplexes.
Speaking about the praise she is receiving, Bubly said, "I love that people are enjoying my film. A few days back, I even saw that people had gone to the halls to watch my film even amidst the rain and storm. The shows are going houseful as the audience are loving the film. That's why I'm grateful to them. When you have a good film, it will spread by the word of mouth thanks to the audience. This movie is proof of that."
"The character of Orpa in 'Prohelika' added a whole new dimension to my career. The movie also has a great story. Mahfuz Ahmed also played his character, Mona, perfectly. Nasir Uddin Khan has also impressed the audience with his performance. The audience loved 'Prohelika' because of the hard work, love and care that Chayanika Chowdhury has put into the film. Every day, I am receiving feedback from countless people. It has been a lot of fun for me," Bubly added.  
Produced by Jamal Hossain, the story, dialogue and screenplay of the film have been written by Pantha Shahriar. The film also stars Nasir Uddin Khan, Rashed Mamun Apu, A K Azad Shetu, Rahmat Ali and Sabiha Zaman, amongst others.