Khijir Hayat Khan's open letter to the Prime Minister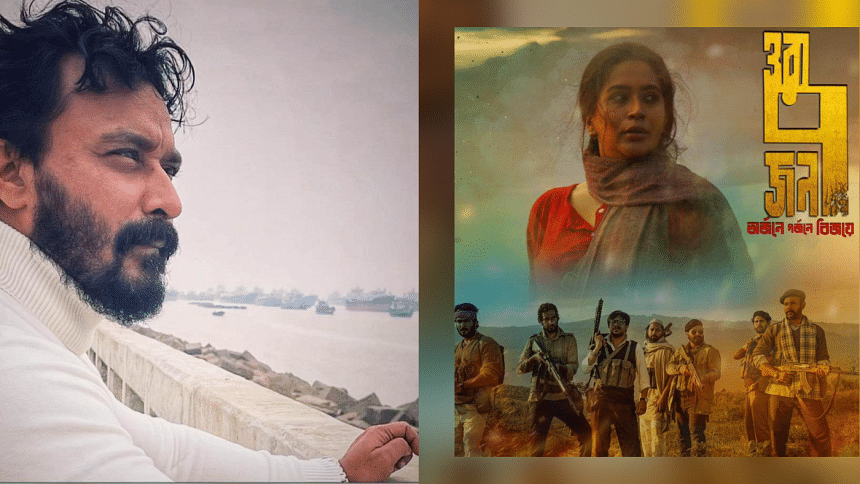 "Jaago" famed director Khijir Hayat Khan has been quite vocal for few weeks about the release of "Pathaan" in Bangladesh. He has been telling to media that bringing Hindi cinema to the country would actually damage the Bangladeshi film industry.
His liberation war-based film, "Ora 7 Jon" is expected to release in theatres on March 3.
Prior to the release of his film, Khijir Hayat Khan posted a video on his YouTube channel addressing Prime Minister Sheikh Hasina, about how the release of Hindi cinema in our country could damage the business of Bangladeshi cinema in the theatres.
"With a saddened heart, I want to tell you that some producers and distributors are trying to bring Hindi cinema to Bangladesh, which is absolutely a threat to our film industry. Bangabandhu Sheikh Mujibur Rahman was not in support of this idea because he knew that Bangla cinema can't compete with the high budget Indian films,and this will be an unfair competition," Khijir Hayat said in the video.
He further claimed that importing Hindi films would have a significant negative impact on the local film industry.
"The release of 'Pathaan' without any prior notice would only affect the upcoming Bengali films that were supposed to release in that scheduled time. It will not save the cinema halls in our country, rather it will destroy the culture of our country," said Khijir Hayat Khan to The Daily Star.
In that 4-minute long video, Khijir Hayat Khan urged the prime minister to stop bringing Hindi cinema in Bangladesh without any proper laws, and take legal actions against those producers and distributors who are trying to destroy our culture and Bengali cinema by bringing Hindi films.
Liberation War-based film, "Ora 7 Jon" which is going to release in the theatres on March 3, highlights the escapades of a squad of seven freedom fighters, named 'Nishachar Bahini.' Reflecting on the grim situation of the battlefield during the liberation war, the squad carries out a two-day-long sensitive mission.
The film stars Zakia Bari Mamo, Intekhab Dinar, Imtiaz Barshon, Khijir Hayat Khan, Saif Khan, Khalid Mahbub Turjo, Shahriar Ferdous Sazeeb, Joy Raj and Hamidur Rahman.