Hall owners threaten to close down if 'Pathaan' not permitted release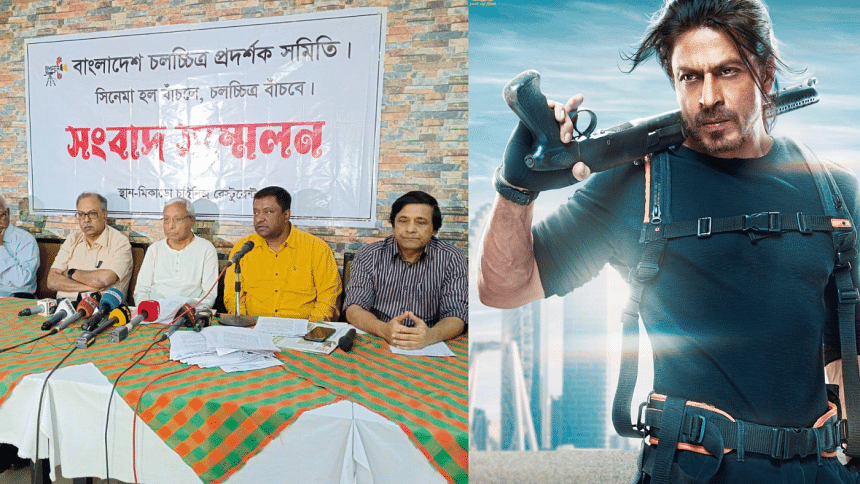 A lot of drama ensued following the permission that Shah Rukh Khan blockbuster "Pathaan" received, to be released in Bangladesh on February 24. Even SRK himself acknowledged the release in a tweet.
Following the news, it was reported that due to the month of February being International Mother Language Day and a sensitive one for our cultural spheres, the release would be postponed.
While many in the media, including the cast and crew of recently released Bangla film "Ora 7 Jon" publicly protested against the 'sudden' release of the film, hall owners around the country were eager to see the landmark film launch, which could potentially revive their business and even encourage others to invest in the sector.
In a letter addressed to the Ministry of Information, Bangladesh Motion Picture Exhibitors Association had requested that the release of "Pathaan" to be implemented soon, as no film after "Hawa" and "Poran" last year had made decent revenue for them.
Notably, many hall owners, in anticipation for its release, had taken loans to rebuild and reform their premises with new technology.
Today, the Exhibitors' association, in a press conference in the capital, announced that they would close down the Cinema halls one by one, if "Pathaan" is not allowed release.
"We have our backs against the wall", said the association's general secretary, Awlad Hossain. "Even after we got a green signal from the ministry, there was not written clearance to release it. If this goes on, you will see that the cinema halls are closing one by one."
Lion Cinema owner Mirza Abdul Khaleque said, "Maybe the authorities don't want us to stay open. We exhibited 40 films last year, of which only 'Hawa' and 'Poran' did decent business. Yesterday, a government granted film was released, which only 12 people watched."