'Nodi Nebe!' –An appeal to save the rivers of Bangladesh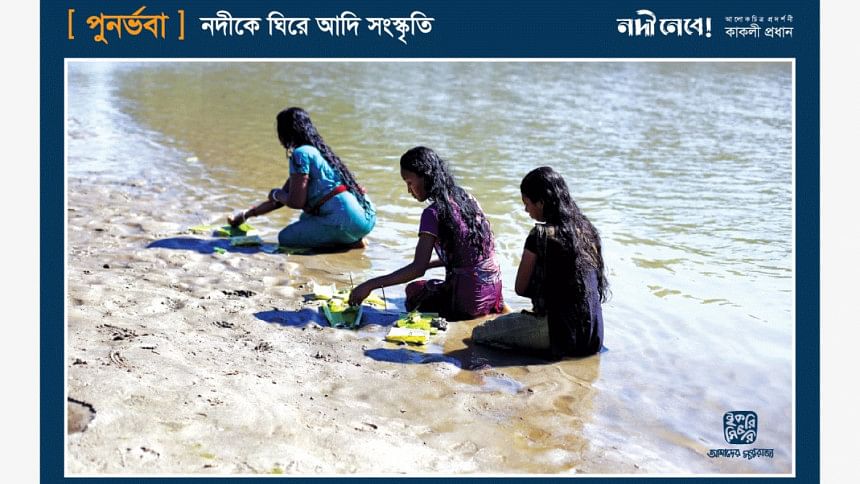 "This life of mine's been nurtured by a river.
In its arteries flow the gifts of mountain peaks.
Its fields have been shaped by many alluvial layers.
Vital juices from various sources have spread themselves in harvests upon harvests.
From the east and the west, networks of song-streams lull its sleep and wake."
                                                                  -Rabindranath Tagore (Janmadine, 1942)
The golden Bengal that used to be so rich in agriculture has been losing its charm one unit a day, thanks to industrial aggression. The decline in river water and how we are losing our natural resource has been beautifully portrayed through "Nodi Nebe!" –a photography exhibition by Kakoli Prodhan. This is a plea to save rivers, as they have life too.  
"Nodi Nebe!" is a traveling exhibition that was held at Teknaf Damdamia Ghaat, Teknaf, one of the southernmost areas of Bangladesh from February 24-26 this year. With the assistance of Ikrimikri Book Studio, photojournalist Kakoli Prodhan took an initiative to educate the younger generation along with the common mass about rivers and their importance for our survival. Commodore Golam Sadek, the Chairman of Bangladesh Inland Water Transport Authority (BIWTA) as the chief guest, and Md. Islam, Mayor, Teknaf City Corporation as the special guest attended the inauguration. "Nodee Nebe!" will also be held in Khulna, Barisal, and Dhaka in the coming weeks.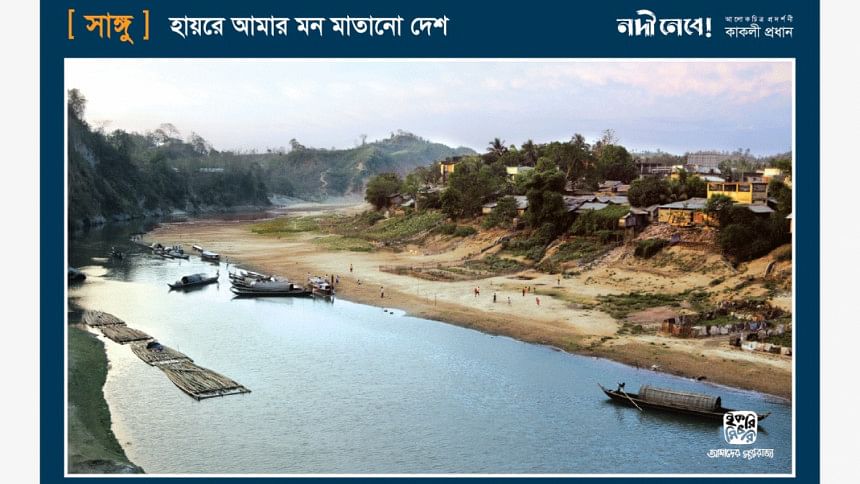 Kakoli has chosen the lovely rivers of Bangladesh as her subject of photography due to her affection towards our water bodies. She explained that our rivers have lost their previous ferocity that we grew up watching. Kakoli pointed out the deep-rooted corruption prevailing around the rivers. Politics and terrorism intertwined together have illegally occupied miles after miles, stopping the water-flow and prepare more land for business, thus satisfying their lust for money and power. The photographer faced many obstacles on her path while shooting. Some of them were life-threatening and the threat came from none other than fellow humans.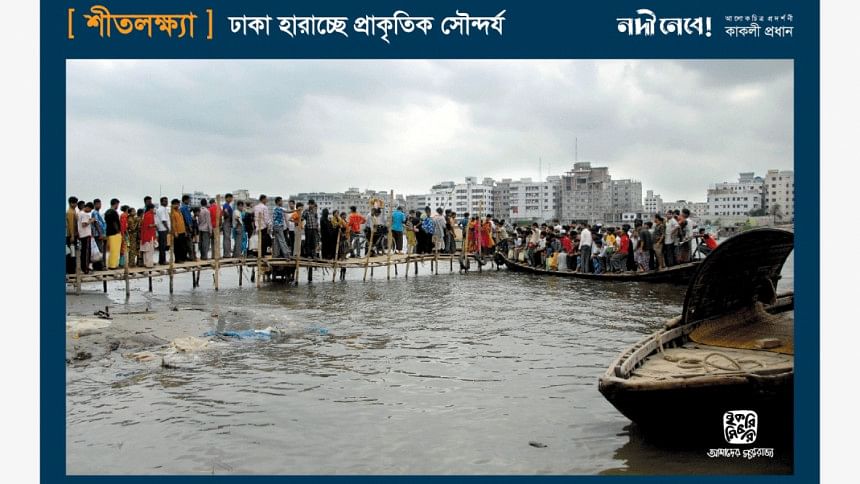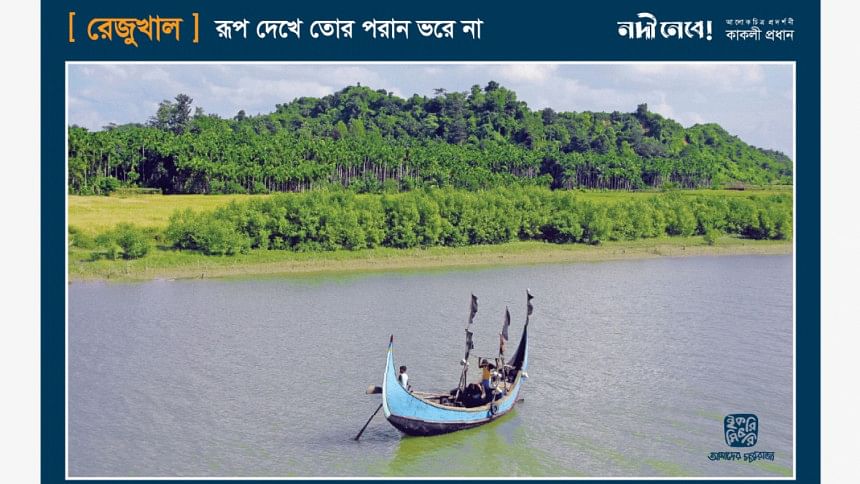 Kakoli decided to exhibit her 100 photographs on a large scale of 15 feet x 10 feet on river banks under an open sky so people of every social stratus can see them and understand them. These images contain our beloved rivers, some being one with the sky at the horizon, some with boats on them, some being filled, some with multistoried buildings dominating part of the water, and some with villagers and their equipment. She has named each photo in a thought-provoking way.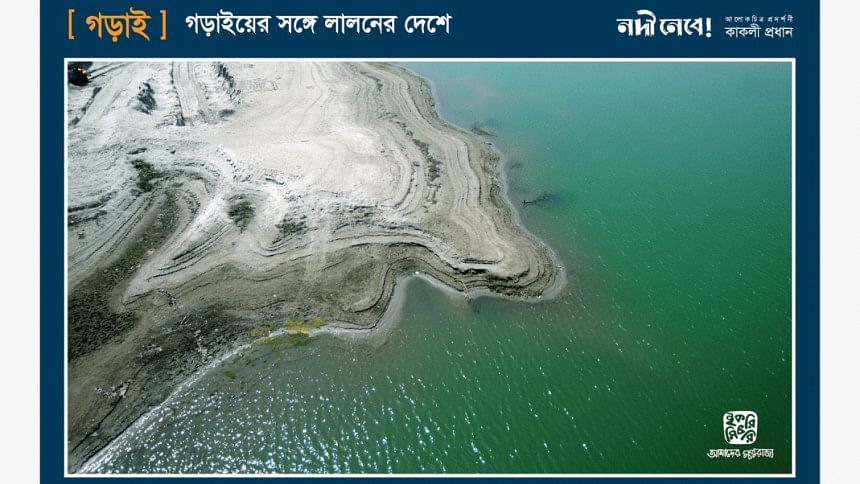 Our mesmerizing rivers could add so much to our tourism and yet we hardly ever give it a thought. BIWTA has decided to take a stand, and we as citizens need to be involved, directly or indirectly to save the rivers, and thus save the environment.