Coke Studio Bangla's 'Kotha Koiyo Na' redefines 'urban folk'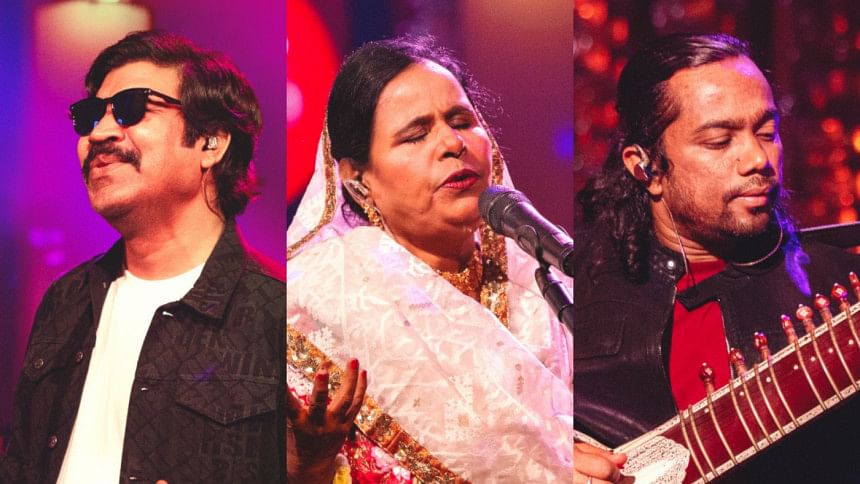 Coke Studio Bangla's latest track, released late around 7 pm tonight, offers a beautiful juxtaposition of Bangladeshi folk and modern music. The song is written by Hashim Mahmud while the song was composed and produced by renowned musician Emon Chowdhury. The lead singers of the song featured Arfan Mredha Shiblu, and Aleya Begum.
The song's lyrics portrays the longing that plagues one, that can only be quenched when you meet your loved one.
Through the fusion of modern music and Mymensingh Gitika, the song beautifully presented the longing, the two sides of a conversation being held.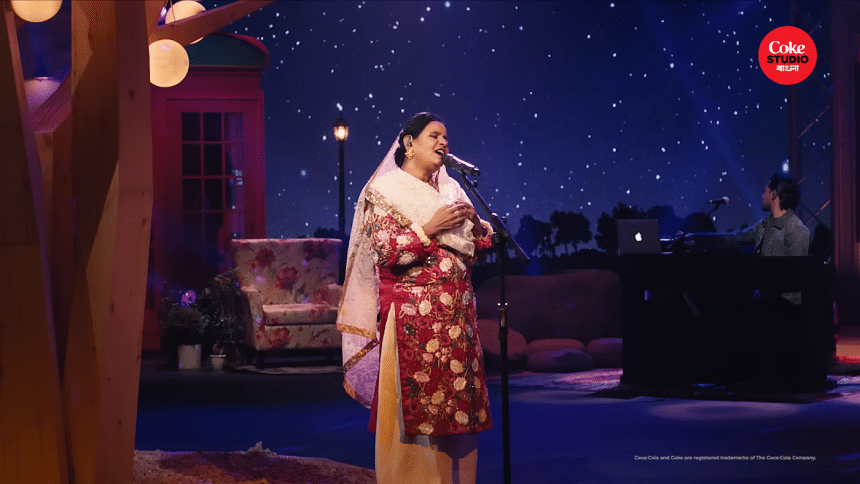 The song began with the opening shot of a leaf flute being played, an instrument that is deeply rooted in the folk culture of the country. Carried on the lilting tunes of the Pata Bashi, the song takes off firstly with Aleya Begum's folk verses, followed by Arfan Mredha Shiblu's romantic notes.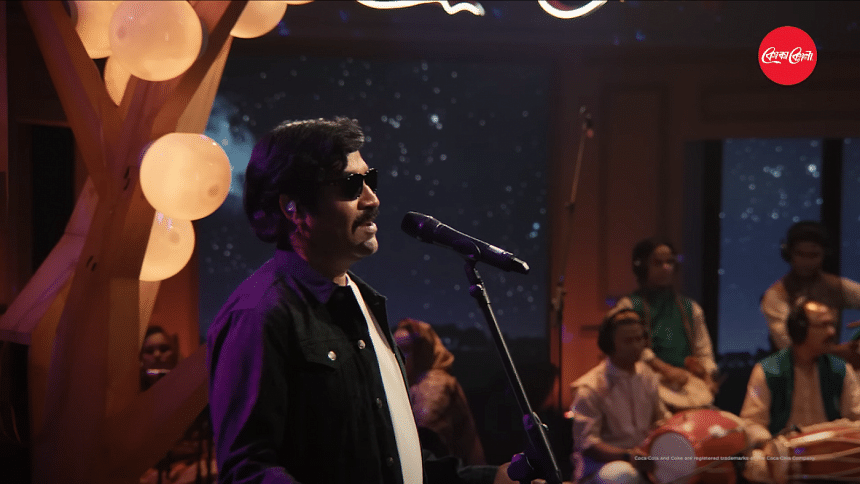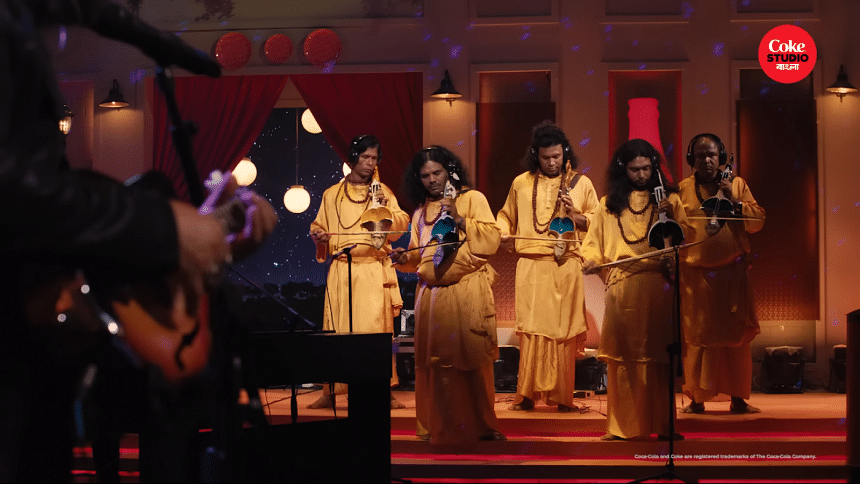 Interestingly, both singers had their own set of Dohar, where Shiblu had the modern set of instruments along with modern back vocals on his side and Aleya Begum led her own group of female Bauls with a Baul orchestra. Emon Chowdhury's rocking dispositon with the Sitaar truly segued the song in folk ballad with a modern twist.