BTS, Jungkook reign Spotify Global Top 5 chart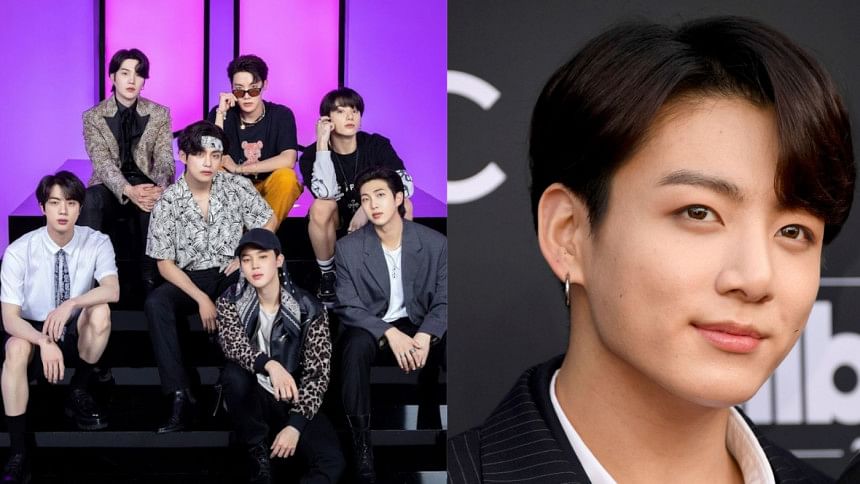 Despite being on a break, the K-pop group has reached another milestone as it has the longest charting songs on Spotify's global top chart. On no. 1 is "Dynamite" while 2, 3 and 4 belong to "My Universe", "Butter", "Boy With Luv" respectively and no. 5 has "Left and Right" by Jungkook and Charlie Puth. 
On March 14, the youngest member of the group, Jungkook conducted a live session on the fandom site Weverse. During the interaction, he entertained his fans by appearing in different costumes and also told his fans about the good news.
On the other hand,one of the other members, J-Hope, informed his fans via Weverse,"I can't tell you in detail, but the (enlistment) date has already come out and it's time to prepare".
He also added,"I think it would be appropriate to come back as soon as possible and show you a mature image."
Previously,he recently released a solo single "on the street" in collaboration with American rapper J-Cole. The song was written and composed by J-Hope.