NEWS
Recognising excellence in translation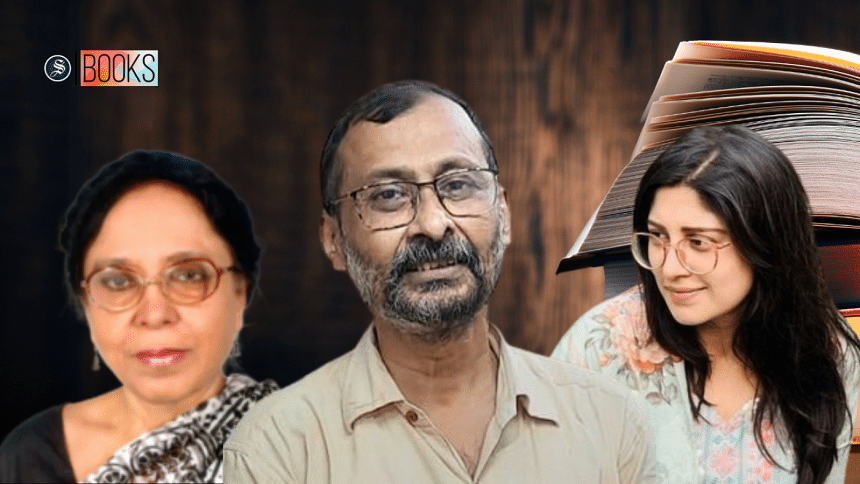 The winners of Anubad Sahitya Puroshkar 2022 introduced by Bangla Translation Foundation have been announced.
Professor Khalikuzzaman Elias, the President of Bangla Translation Foundation, told The Daily Star that the award was announced on the morning of January 25.
He informed that this time the translator and writer Saleha Chowdhury has been nominated in the Ajibon Shommanona (Lifetime Award 2022) category. Translators Venkateswar Ramaswamy and Shahroza Nahrin were jointly nominated in the Borshoshera Onudito Boi 2022 (Best Translated Book of the Year 2022) category. 
Venkateswar Ramaswamy and Shahroza Nahrin are receiving the award for the English translation of two short novellas by Shahidul Zahir titled Abu Ibrahimer Mrittu (Mowla Brothers, 2013) and Jibon O Rajnaitik Bastobota (Pathak Shamabesh, 1988). The translation was published by HarperCollins India as Life and Political Reality: Two Novellas by Shahidul Zahir. 
Professor Elias also informed that the award will be presented on January 30 in the main auditorium of Bishwo Shahitto Kendro at 4:30 PM. Celebrated author, critic and academic, Professor Syed Manzoorul Islam, will be present as the chief guest at the program alongside the Vice President of the translation foundation, Ametli Alejandra R Olvera, who is coming to Dhaka from Mexico to participate as a special guest. 
Bangla Translation Foundation started its journey in 2021 with the aim of working on the translation literature of Bangladesh. The foundation has been introducing and awarding translation awards, and regularly publishing a translation literary magazine called Juktoswar.