War crimes: Prosecution, investigators' performance irks SC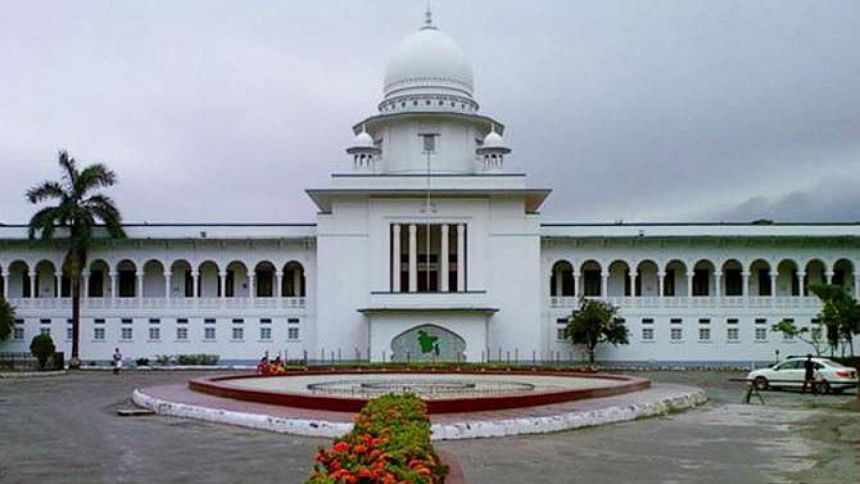 The Supreme Court today expressed dissatisfaction over prosecution and investigators dealing with the war crimes cases for their 'incompetence'.
Chief Justice Surendra Kumar Sinha came up with the remark when a five-member bench of the Appellate Division led by him was hearing an appeal filed by war crimes accused Mir Quasem Ali challenging his death penalty.
The bench gave the observation after receiving records and documents of International Crimes Tribunal-2, saying that the prosecution could not produce witnesses in some charges brought against Quasem.
During the hearing, the chief justice said they are shocked at the performance of the prosecution and the investigators for their incompetence in dealing the war crimes cases.
Huge amount of money are being spent, but their responsibilities are not reflected in their performance, the CJ observed.
Attorney General Mahbubey Alalm today placed arguments before the court on Quasem's appeal.
The International Crimes Tribunal-2 on November 2, 2014 sentenced Quasem to death after finding him guilty on 10 charges of abducting, confining and torturing people during the Liberation War.
READ MORE: DEATH for Jamaat's 'moneyman'
Around four weeks later, he filed an appeal with the SC challenging the tribunal's verdict.
Quasem, a member of Jamaat's Central Executive Council, in his appeal cited 181 reasons for his acquittal on all the charges.