US committed to protect factory workers: Bernicat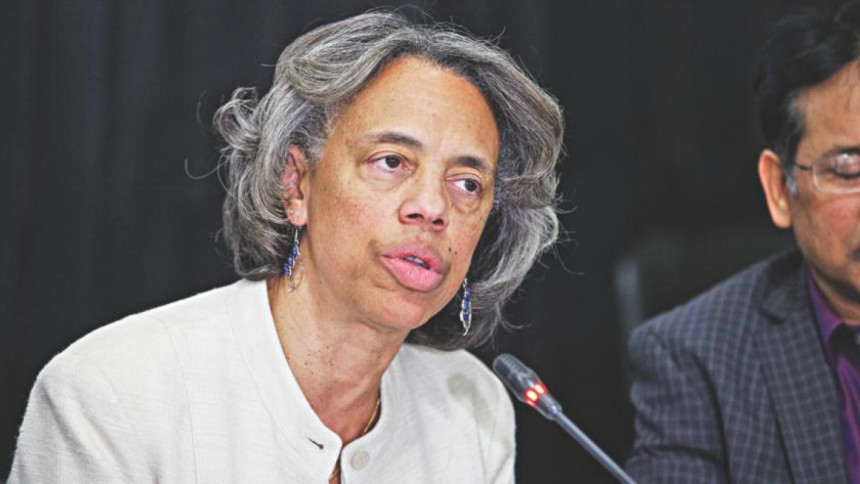 The United States is committed to continue efforts to protect Bangladesh's factory workers, US Ambassador Marcia Stephens Bloom Bernicat said today.
She made the statement at an event 'Rubble to Life,' held in Dhaka city, commemorating the Rana Plaza disaster that claimed lives of at least 1,134 people three years ago.
"We have provided $1.5 million to the International Labor Organization to improve fire and building safety in Bangladesh," Bernicat said.
"We provided $1 million to the Solidarity Center to train workers on fire and building safety so that they understand fire safety and general building hazards and how to report and propose remediation to the government or factory managers."
"We also believe it is critically important for workers to have a strong and powerful voice, to be able say "we will not work in that building with a cracked wall" and be heard and respected."
"So, we have provided support to improve workers' rights, and engaged with the government, the private sector, the International Labor Organization, and other missions to strengthen that voice."
The US envoy stressed on working together to prevent any recurrence of the Rana Plaza disaster.