Stash of bullets found in pond at Rajshahi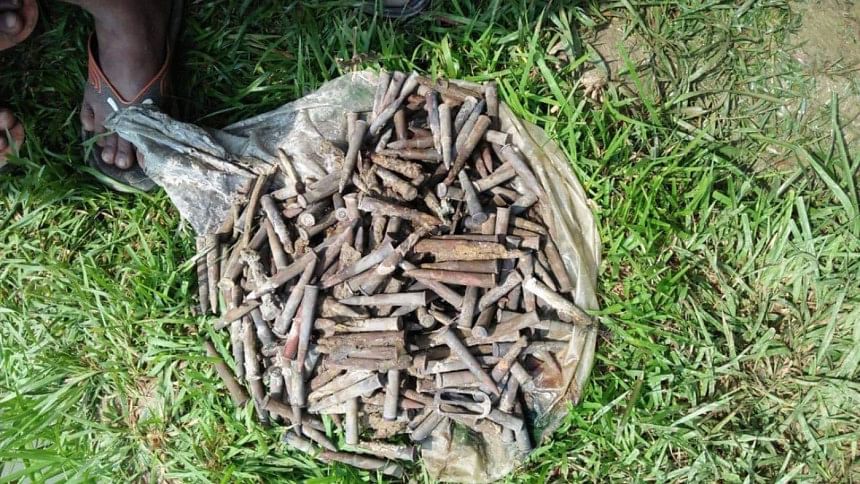 A stash of bullets has been found from a pond in Rajshahi's Tanore upazila.
Localsh of Malshira village found a total of 375 bullets, wrapped in a packet, while fishing, our local staff correspondent reports quoting authorities.
Abdur Razzak Khan, additional superintendent of police in Rajshahi, told The Daily Star that the bullets were of 303 rifles. "We recovered the bullets."
Meanwhile, police are searching for more such stash of bullets or firearms.
According to the police officer, police use such rifles no longer and that only Ansar members are given such rifles under special circumstances including election duty.
"There might be such rifles in use at individual level," he added.