Eighteen athletes win Tk 1.65 lakh in Rajshahi half marathon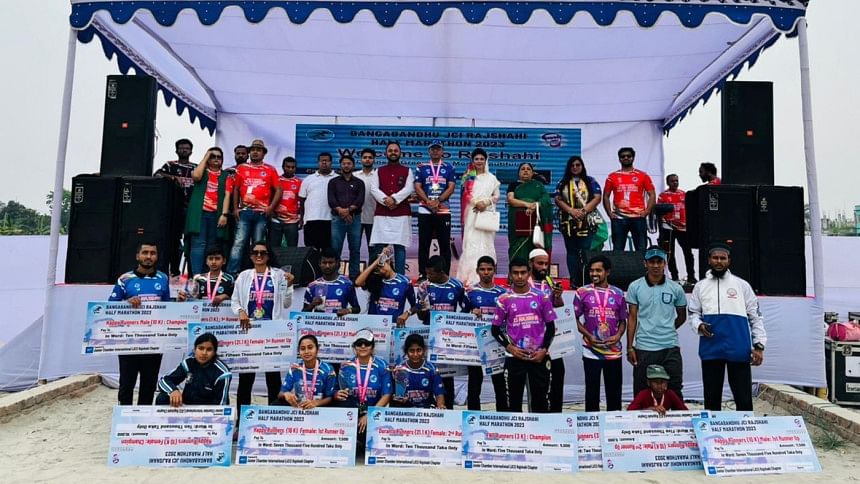 Hamida Akter Zeba came out first in the female category finishing the 21.1km Rajshahi half marathon in 2:03.02hrs on Friday. Ashif Biswas was adjudged champion in men's category after he finished his race 2.09.03hrs.
Elahi Sardar and Emran Hossain ended up as first and second runners-up in the male category while Nargis Jahan and Samia Akter finished in second and third positions in female category.
A total of 18 earliest finishers among 1007 participants were awarded with cash prizes worth Tk 1.65 lakh alongside trophies, crests, certificates, and other benefits.
Junior Chamber International (JCI) organised the half marathon in collaboration with Rajshahi Runners and Rajshahi Metropolitan Police to celebrate the National Children's Day and the 103rd birth anniversary of Bangabandhu Sheikh Mujibur Rahman.
Beginning at 6:00am, the half marathon took place at the city's new bypass road of Biman Chattar aiming to build awareness on physical fitness through participation in games.
At end of the marathon, JCI Bangladesh National President Ziaul Haque Handed over checks to the winners.