'Speedy trial of road crashes in new law'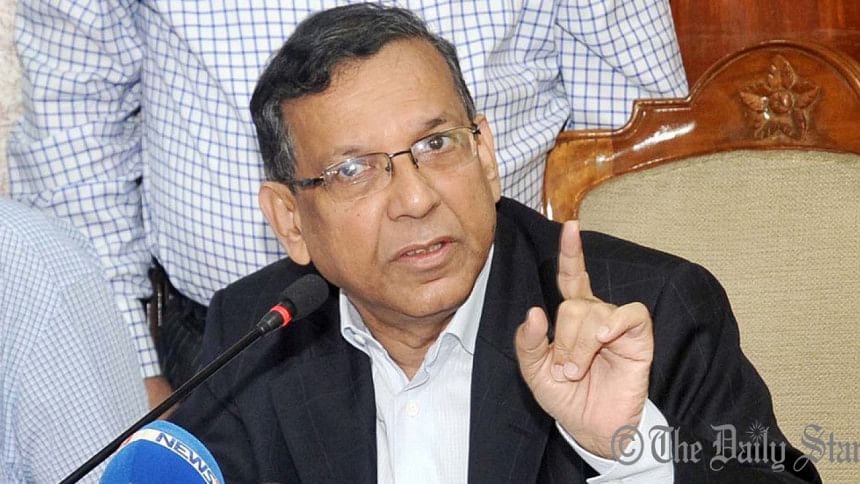 The government is in the process of enacting a new law that will ensure speedy trial of road crashes, Law Minister Anisul Huq said today.
Law ministry has completed vetting the proposed Road Transport Authority Act 2018, which the minister said will have "adequate punishment" for offences on the road.
"The draft might be placed before the next cabinet meeting. If the cabinet approves, it will be placed before the parliament for passage," Anisul Huq told The Daily Star.
Declining to comment in details over the issue, the minister said it will have a provision of speedy trial for offences like deaths in road crashes.
According to what is already disclosed by the law minister, the proposed law addresses fitness of vehicles, driving license, insurance and drivers' training.
He said all the victim will get justice after the law will be formulated.
The law minister has also extended deep condolence for the families of the two college students who were killed on Airport Road last Sunday.
"I have lost my wife due to a road accident. Therefore, I realize the condition of the families whose members are killed in any accident," he said, adding that the government will take every necessary step in order to prevent road accidents.