School student killed in Kushtia bomb blast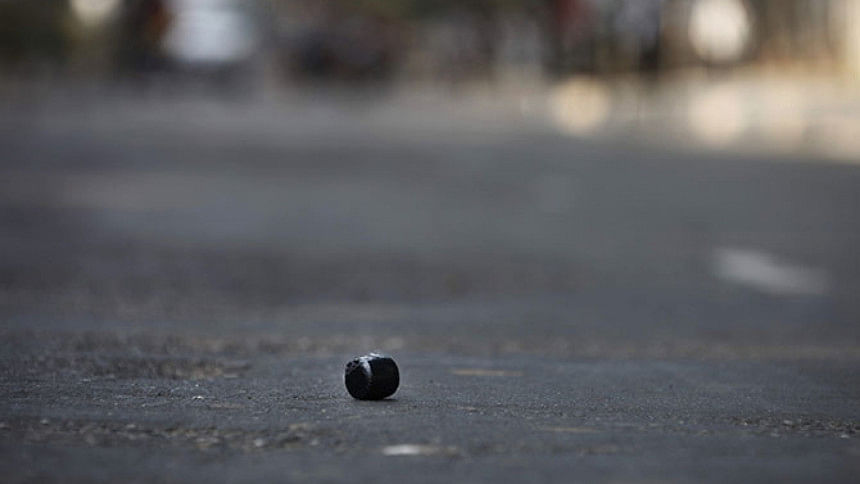 A school student was killed and another injured in a bomb blast in Kushtia Sadar upazila this morning.
The deceased was identified as Naimul Islam Naim, 14, and the injured is Hafizul Islam, 14, reports our Kushtia correspondent.
Both were class IX students at Koburhat High School and were involved with the activities of Islami Chattra Shibir, the student wing of Jamaat-e-Islami, said Abdul Momin Mondol, chairman of Bottoil union parishad in the upazila.
Additional Superintendent of Kushtia police, Zoynal Abedin Razu said, "Naimul died in a bomb explosion which he himself was carrying."
"Police recovered a circuit, which is generally used in making bombs, from Hafizul's pocket," he said adding, "We are investigating into the matter".
Witness Masud Hossain, a vendor, of the area, said, "Suddenly, we heard a sound of blast and found the duo wounded around 11:15am."
People rushed to the spot and recovered Naimul dead, while Hafizul was severely injured, he added.
Injured Hafizul is now undergoing treatment at Kushtia General Hospital under police custody, he further said.
Hafizul's father, Abdul Khaleq told our local correspondent, "I don't know whether my son has involvement with Shibir politics or not."