Sharp Rise in Road Accidents
Growing number of motorbikes to blame, Nischa survey finds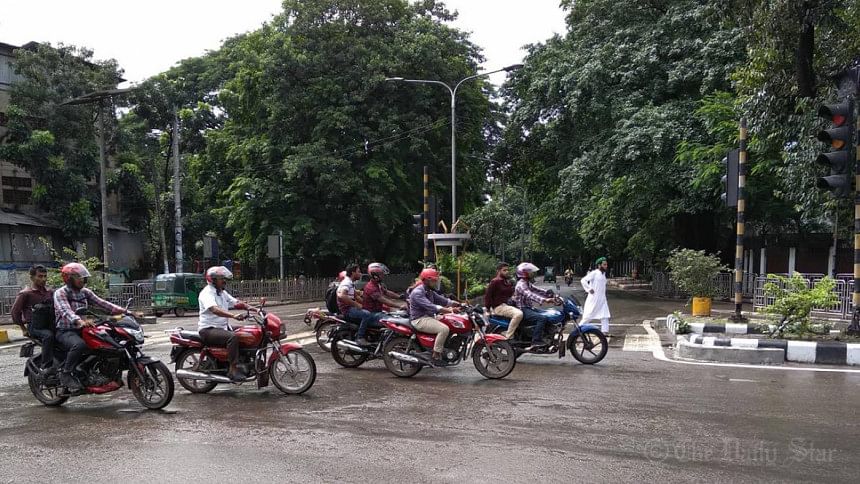 The number of road accidents saw a marked rise in the last two years due to a growing number of motorcycles, says a new survey of Nirapad Sarak Chai (Nischa).
In 2016, the number of road accidents was 2,316, which grew to 3,349 in 2017. This year, up until September, the number of road accidents is 2,672 -- the survey, based on reports published in mainstream newspapers, revealed yesterday.
"The growing number of motorcycles is mainly responsible for the sudden rise in accidents," said Ilias Kanchan, founder and chairman of Nischa, while addressing a press conference at Jatiya Press Club in Dhaka.
The press conference was held to announce their month-long plan to generate awareness among people as part of observing 'Jatiya Nirapad Sarak Dibosh' (National Road Safety Day).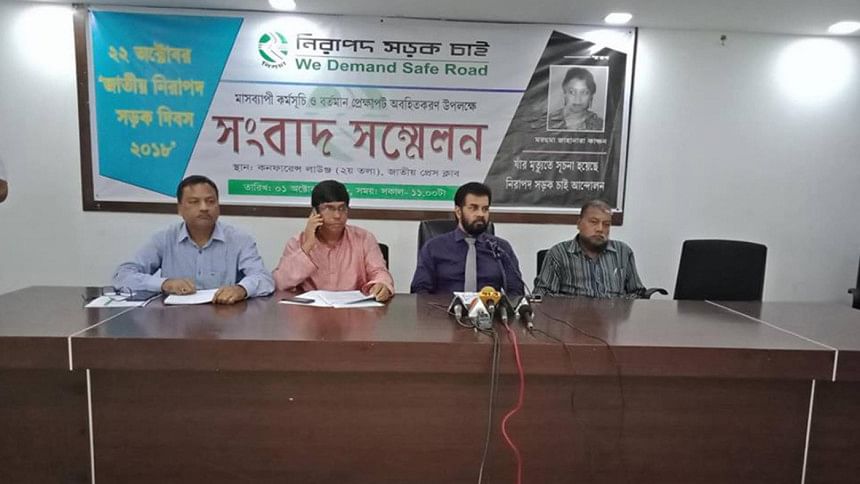 Ilias Kanchan claimed that many underage bikers are careless on the road and speed recklessly, often causing accidents after losing control. "That's why the number of accidents is on the rise," he said.
He said a growing number of unskilled drivers of CNG-run auto-rickshaws, easy bikes and other three-wheelers also contribute to frequent road accidents.
Kanchan said that a flawed transport system, mismanagement of owners, lack of monitoring, weak traffic management, lack of awareness among people, reckless speeding, poor road construction, lack of political will and lack of proper implementation of law are the other reasons behind road accidents.
According to Bangladesh Road Transport Authority (BRTA), the number of motorcycles saw an approximately threefold increase -- from 7 lakhs to 22 lakhs – in two years (2016 to 2018). The number of deaths in road crashes was 4,144 in 2016, 5,645 in 2017, and 3,414 in 2018 (until September), according to the survey.
Among the deaths in 2017, the survey said, 27 percent were motorcycle riders. Among the 15 deaths caused by road accidents in Dhaka city in the last two months, seven were motorcycle riders.
Ilias Kanchan said that they are going to conduct different kinds of programmes, including a special campaign from October 2 to October 7 for students of schools and colleges, and for pedestrians and commuters at different points in Dhaka city.
About the newly passed Road Transport Act 2018, Kanchan said 80 percent of their recommendations were included in the law though they hope government will make the law time-befitting.