Rifat's murder: Govt ordered to issue red alert at borders against killers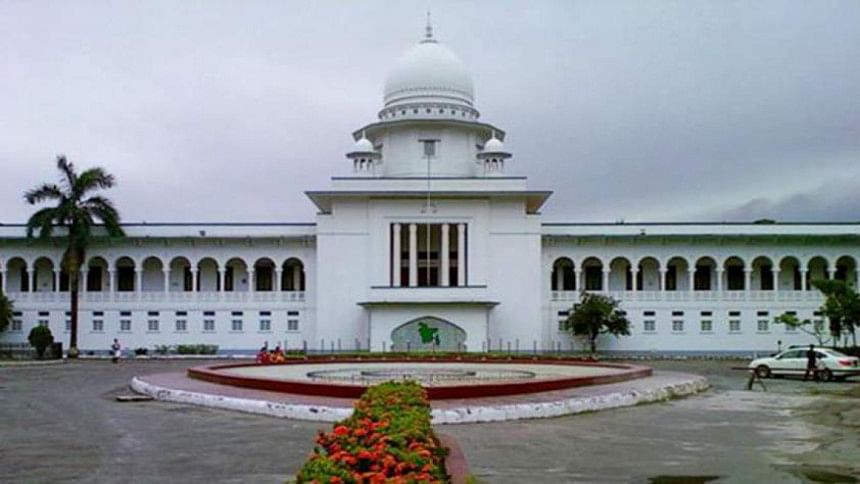 The High Court today directed the government to issue a red alert so that the killers of Rifat Sharif in Barguna cannot leave the country crossing the border.
It also asked the government to arrest immediately all the accused of the case filed for killing Rifat.
Criminals attacked Rifat, 25, with sharp weapons in broad daylight in front of Barguna Government College yesterday when his wife was desperately trying to save him.
The entire incident, which was captured possibly on a mobile phone, shows the attack on the youth in Barguna town in front of Barguna Government College around 10:30am yesterday, where Rifat went to drop-off his wife.
The HC asked Deputy Attorney General Abdullah-Al-Mahmud Bashar to communicate the Inspector General of Police(IGP) for necessary action in this regard.
The DAG has also been asked to submit a progress report on this issue before this court on next Thursday.
The HC bench of Justice FRM Nazmul Ahsan and Justice KM Kamrul Kader passed the order on a Suo Moto (Voluntary) move following the newspaper reports on the incident of killing Rifat.
Earlier in the day, the court said it is very shocking that nobody came forward to protect Rifat when he was being attacked. This is the picture of social degradation.
It also had ordered DAG to inform this court by this afternoon on what steps have been taken over the incident.
SC lawyer Barrister Ruhul Kuddus Kajal placed the newspaper reports before the HC bench for necessary order.
DAG Bashar told the court that he has already communicated and talked to the deputy commissioner and superintendent of police of Barguna on this issue, as per its order.
The DC and SP informed that the victim's father Abdul Halim has filed a case with Barguna Sadar Police Station against 12 persons for killing Rifat.
The police have already arrested accused Chandan and are trying to arrest all other accused of the case.
DAG said the DC and SP hoped that law enforcers can arrest other accused within a very short time and will put them on trial.
Proper Investigation will be conducted into the case, he said adding that police are giving protection to the victim's wife.
Footage of the incident went viral on social media yesterday. Immediately after the attack, locals had taken Rifat to Barishal Sher-E-Bangla Medical College Hospital (BSMCH).  Later, he was pronounced dead.
Rifat was the only son of Abdul Halim of Boro Lobongola village in Burirchar union under Barguna Sadar upazila.
Afterwards, locals and eyewitnesses identified the assailants as Nayan and Rifat Farajee. Both were engaged in various crimes such as drug dealing and mugging.
Police sources said Rifat had previous enmity with Nayan.