HC wants to know when Minni gave 'confessional' statement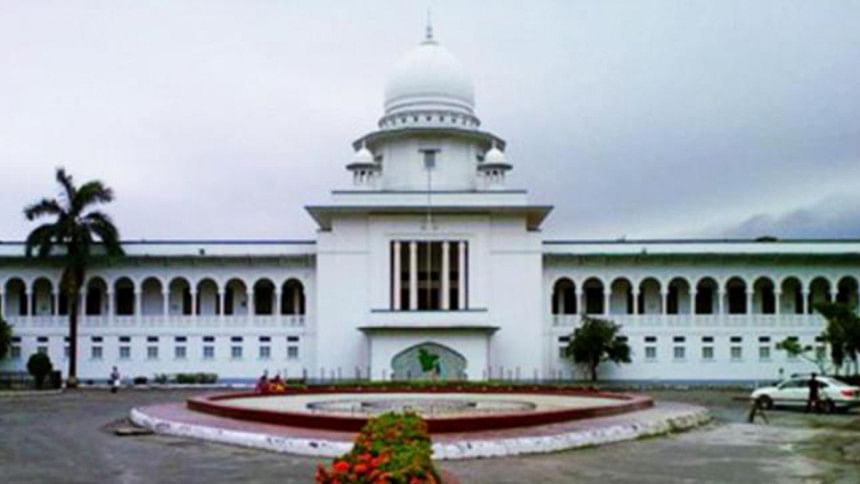 The High Court (HC) today wanted to know in detail when Aysha Siddika Minni had given "confessional" statement to the magistrate in connection with the case filed over murder of her husband Rifat Sharif.
The HC bench of Justice M Enayetur Rahim and Justice Md Mustafizur Rahman also directed the authorities concerned to submit a report in details about whether Barguna superintendent of police hold the briefing before or after Minni had given the statement.
The court asked Minni's lawyer advocate ZI Khan Panna to place the information specifically before this court by tomorrow.
The bench also sought the information during hearing on a bail petition filed by Minni in connection with Rifat murder case.
The bench also fixed 2:00pm tomorrow for resuming the hearing on the petition filed yesterday.
On August 8, another HC bench led by Justice Sheikh Md Zakir Hossain and Justice Md Mostafizur Rahman refused to grant bail to Minni in the case, upon which Minni's lawyer withdrew the bail petition from the bench, saying he would move the petition before another bench.
In the petition, Minni said she was innocent and not involved in the murder in any way.
She also said she had been made accused with an ulterior motive and on the instructions of a vested quarter.
Earlier, two courts in Barguna rejected Minni's bail petitions on July 22 and July 30.
Police arrested Minni after a daylong interrogation on July 16, after which a court placed her on a five-day remand the following day. Three days later, a Barguna court recorded her statement.
Minni's husband Rifat Sharif, 25, was hacked to death in broad daylight in front of her in Barguna town on June 26. In a footage of the incident that went viral on social media, Minni was seen screaming and trying to save her husband from the attackers.
Rifat's father filed the murder case with Barguna Sadar Police Station against 12 people on the day of the murder.
Prime accused in the case, Nayan Bond, was killed in a "gunfight" with police on July 2.