Rain sweeps Dhaka city, brings down heat
Rain swept over Dhaka city this noon, cooling down the busy city for a while.

Bangladesh Meteorological Office says, a trough of westerly low lies over West Bengal and adjoining area and a seasonal low over southern Bay of Bengal, which may induce rain over parts of the country.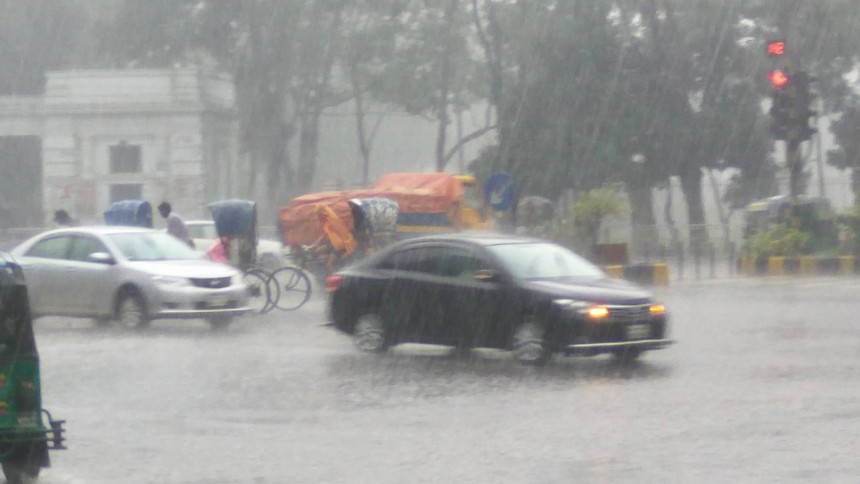 The forecast says rain or thunder showers are expected with gusty winds and lightnings at one or two places over Rajshahi, Rangpur, Dhaka, Khulna, Barisal & Chittagong divisions.


Mild heat wave is sweeping over Khulna division and the regions of Rajshahi, Dhaka & Rangamati.